The dream of ditching the 9-to-5 and working remotely while traveling the world sounds amazing – but is it actually possible without a college degree?
The answer is yes!
However, securing one of these coveted digital nomad jobs takes more than just buying a plane ticket.
Let me tell you my own story of landing location-independent work without a diploma.
After slogging away at tedious office jobs for years, I decided there had to be something better.
So I brushed up on in-demand digital skills like social media marketing and content creation in my free time.
After plenty of Google searching and networking, I lined up my first gig writing blogs for a startup.
The pay wasn't glamorous, but it let me work from anywhere with WiFi!
I've now been a nomadic content creator and virtual assistant for over many years.
Trust me, with resourcefulness and persistence, you can launch your own career adventure too.
This guide shares insider tips to get your foot in the remote work door without a degree.
I've packed it with the key skills employers want, strategies for selling yourself, and little-known job boards to uncover openings.
So what are you waiting for? Read on to start planning your journey to become a digital nomad!
KEY TAKEAWAY
Are there any digital nomad jobs without a degree?
You can embrace the digital nomad lifestyle and find fulfilling remote work opportunities even without a formal degree. (1)
It's all about your skills, dedication, and adaptability.
Entry-Level Digital Nomad Jobs: No Experience Needed
Dreaming of becoming a digital nomad but don't have much work experience yet? Not to worry, you can still find remote jobs to kickstart your location-independent lifestyle.
Many roles simply require basic skills you likely already possess.
Customer service positions are a great starting point.
Responding to emails, chats or calls for businesses lets you work from anywhere with an internet connection.
Requirements are just strong written and verbal communication abilities.
Search evaluator roles involve assessing search engine results.
You just need good English skills to provide feedback on how well queries match pages.
These entry-level gigs offer flexible schedules.
Do you have social media savvy? Many companies hire remotely for help managing their accounts, posting content and engaging followers.
A passion for platforms like Instagram and TikTok can land you these jobs.
Virtual assistants help businesses and entrepreneurs with administrative tasks like scheduling, data entry and email management.
Organizational skills are key, but no particular experience is necessary.
Online English teachers need only fluency in speaking English and a cheerful attitude.
You tutor students abroad via video chat in this fun remote role.
Companies provide training and lesson plans.
Starting as a virtual assistant or social media assistant lets you gain broader digital marketing experience too.
You're exposed to strategies, tools and metrics while supporting teams.
With a little creativity and persistence, you can find entry-level digital nomad jobs to launch your remote career and travels.
Play to your strengths and gain skills on the go.
How to Land Digital Nomad Jobs Without a Degree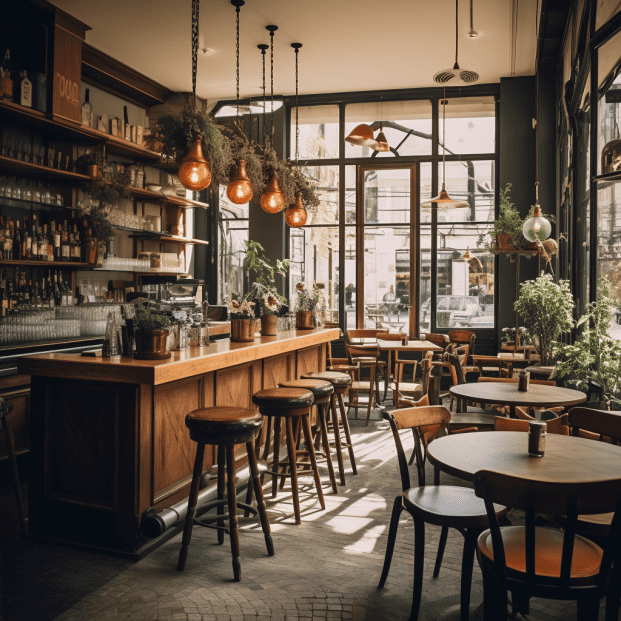 You don't need a college degree to become a digital nomad, but standing out takes effort. (2)
Focus on accumulating specific skills and experience to appeal to remote employers.
Build a polished portfolio highlighting relevant work samples like writing, design projects or websites you've created.
Showcase abilities over formal education.
Obtain certifications in areas like digital marketing, project management, data or design.
Many reputable courses and exams are affordable online.
Freelance or intern remotely to gain experience.
Reach out directly to companies about opportunities.
Check LinkedIn and idealist.org.
Learn productivity hacks and communication tools for remote work.
Test them as a volunteer for an organization first.
For teaching roles, get TEFL certified and start tutoring online part-time.
Gain classroom hours and reviews.
Network online and in digital nomad communities.
Pursue informational interviews to get referrals from those already working remotely.
Highlight transferable skills from past traditional jobs – communication, responsibility, adaptability all appeal to remote employers.
With determination and skill building, you can launch your digital nomad career without a diploma.
Sell your story and abilities to open doors.
Exploring Digital Nomad Job Opportunities for Beginners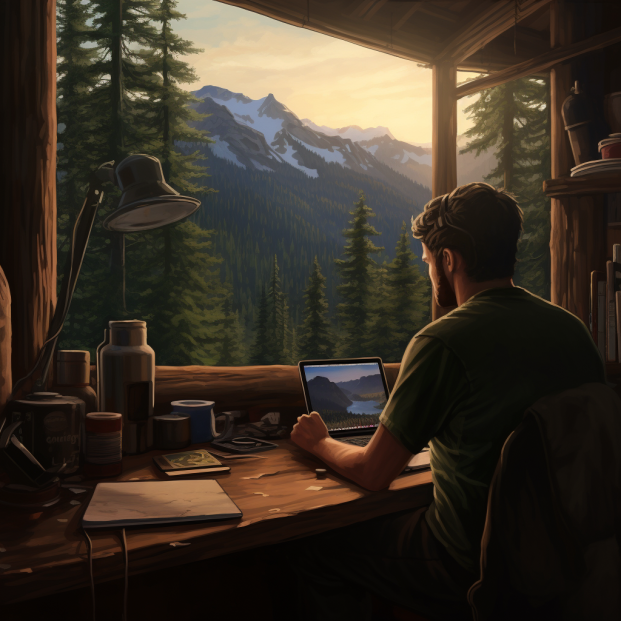 Just starting out on the path to becoming a digital nomad? You don't need extensive experience to find remote work that funds travels.
Many entry-level jobs provide flexible income even for total beginners.
Virtual assistant roles offer a great starting place.
You can get paid to handle administrative tasks for entrepreneurs or companies.
Schedule calls, organize files, update spreadsheets and more while working remotely.
Are you social media savvy? Manage accounts and create content for brands looking to boost their online presence.
Interact with followers and grow engagement from anywhere.
English teachers are in demand worldwide.
No prior experience is needed beyond fluency in speaking conversational English.
Tutor students abroad via videochat platforms.
Freelance social media or Search Engine Optimization services for small businesses on the side.
Offer digital marketing basics like post creation, hashtag research, and platform guides.
Sign up for micro task websites to complete simple online duties like data entry, transcription or categorizing images.
Easy to fit these gigs around other work.
Pet sit or house sit while traveling and enjoy free accommodation plus extra cash.
Create a profile on trusted house sitting sites.
With a proactive approach, beginners can secure entry-level remote jobs, build skills, and earn income on the road.
Gain experience while starting your digital nomad journey.
Skills Over Degrees: Thriving as a Digital Nomad
You don't need an advanced degree to succeed as a digital nomad – specialized skills and mindset matter more.
Focus on developing talents that translate into remote work.
Learn popular platforms like WordPress, Shopify, Google Analytics, Asana, and project management systems.
Certificates in digital marketing are a plus.
Build a content creation portfolio through blogging, social media, and sites like Contently and Medium.
Practice translating complex topics into engaging content.
Flex creative skills through freelance graphic design, logo making, or video production gigs.
Tweak resumes for creative roles.
Develop a detail-oriented and self-driven work ethic.
Remote work requires organization, proactive communication, and discipline.
Immerse yourself in online communities to build connections and learn from seasoned nomads.
Attend virtual conferences and workshops.
Continually add new abilities most in demand among remote employers.
Show passion for mastering versatile skills over formal education.
With the right capabilities and mindset, you can thrive as a digital nomad without advanced degrees.
Let your talents and drive open doors.
Best Digital Nomad Jobs for Novices in 2023
If you're new to digital nomad work, don't worry – plenty of entry-level remote jobs exist in 2023.
Look for roles leveraging universal skills to launch your location-independent career.
Online English teaching only requires fluency in speaking conversational English.
Tutor students worldwide via videochat platforms.
Lessons let you earn steadily while traveling.
Virtual assistant work involves administrative support tasks for entrepreneurs or companies.
Schedule calls, organize documents, manage emails.
Great remote role for beginners.
Freelance social media management, content creation or basic SEO services for small businesses.
Help them boost their online presence through platforms, posts and hashtags.
Sign up for micro-task websites like Clickworker that pay you to complete minor online duties like data entry, surveys or categorizing images.
Easy to fit around other work.
Provide freelance customer service remotely by email, chat or phone.
Strong communication and problem-solving abilities are key.
Join trusted house sitting sites to exchange pet care and home upkeep for free stays in locations worldwide.
A fun way to save on accommodation.
With a proactive approach, beginners can secure entry-level remote jobs in 2023.
Gain skills and experience while starting your nomadic journey.
Breaking Down the Digital Nomad Lifestyle for Beginners
What's it actually like to work and travel the globe as a digital nomad? Here's an inside look at the exhilarating, rewarding and challenging aspects of this path.
You'll need to be comfortable working online from anywhere.
Master tools like Slack, Trello and Asana to collaborate virtually.
Communication and self-motivation are vital.
Each place will bring new adventures with fascinating cultures and landscapes.
But switching locations regularly can also be tiring.
Home is wherever your laptop is.
Income may ebb and flow so budget wisely.
Have some savings to cover dry periods.
Consider combining remote work with passive income sources.
Coworking spaces in most destinations let you meet fellow nomads.
Seek community while on the road, but don't rely on others for happiness.
It's an adjustment to carry your entire life in a backpack and adapt to uncertain plans.
But the rewards of freedom and new perspectives are unmatched.
The digital nomad lifestyle is thrilling yet demanding.
With realistic expectations, beginners can thrive embracing its exciting opportunities.
Unlocking Remote Work Without Formal Education
Lack of a college degree doesn't have to hold you back from remote work and the digital nomad lifestyle.
Focus on building skills and experience that appeal directly to location-independent employers.
Develop a portfolio highlighting relevant projects and abilities.
For writing roles, compile writing samples.
Photographers can share photoshoots.
Show hands-on work over only academic credentials.
Earn certifications and take online courses in areas like digital marketing, graphic design and project management.
Many reputable options exist to build expertise remotely.
Gain experience any way you can.
Freelance, intern or volunteer virtually for companies and causes.
Reach out directly about remote opportunities.
Master productivity tools and communication platforms used in remote teams like Slack, Asana and Trello.
Highlight these abilities.
Join digital nomad online forums to make connections and learn from seasoned remote workers.
Attend virtual conferences and workshops in your field.
With the right combination of skills, experience and initiative, you can build a stand-out portfolio and launch your nomadic career without a diploma.
Frequently Asked Questions
What jobs can I do as a nomad without a degree?
Popular options include virtual assistant, English teacher, social media manager, freelance writer, SEO specialist, customer support rep and more.
What skills do I need?
Soft skills like communication and problem-solving are key.
Technical abilities like digital marketing and data entry are also assets.
Focus on building in-demand skills.
How can I gain experience?
Take on freelance gigs, complete remote internships, volunteer virtually and take online courses in your field.
Apply skills working on side projects.
How can I compensate for my lack of degree?
Showcase relevant experience and abilities in an impressive portfolio.
Earn certificates and take courses to demonstrate knowledge.
Should I mention not having a degree in my application?
Briefly explain why you're qualified without a degree.
But emphasize the specialized skills you do possess for the role.
By mastering abilities that translate into remote work, passionate self-starters can thrive as digital nomads without formal education.
Diligence and determination can help you achieve this dream career.
Conclusion
Embarking on the digital nomad life is thrilling, but also challenging without a degree to open doors.
However, as we've seen, it is possible with the right combination of in-demand skills, experience, and hustle.
Keep striving to build up your talents, network and personal brand.
Remember to tailor your resume and portfolio to remote positions.
Highlight transferable abilities gained from past jobs and self-learning.
Polish those cover letters to get noticed by hiring managers.
With some grit and creativity, you can land a job to fund your travels.
The demand for virtual talent will only grow in the coming years.
Now is the perfect time to position yourself at the forefront of the location-independent workforce.
Just imagine – a life of freedom, adventure and meaningful work could await you.
So what's stopping you from taking the leap? Start planning your digital nomad journey today!
References
https://www.projectuntethered.com/digital-nomad-jobs-for-beginners/
https://nomadsembassy.com/how-to-become-a-digital-nomad-with-no-experience/
Related Articles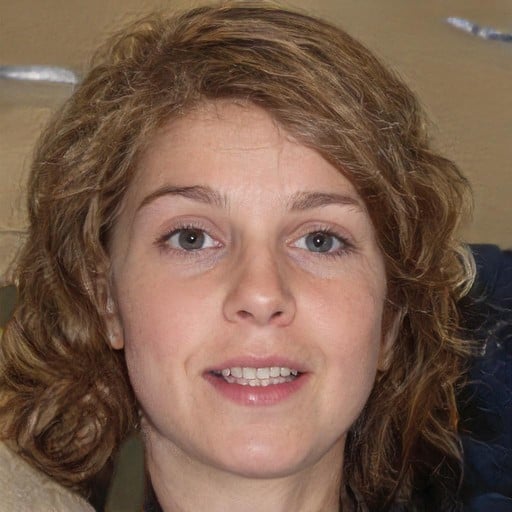 Stephanie Ansel is a well-known writer and journalist known for her unique and captivating writing style. She has written many articles and books on important topics such as the lifestyle, environment, hobbies, and technology and has been published in some of the biggest newspapers and magazines. Stephanie is also a friendly and approachable person who loves to talk to people and learn about their stories. Her writing is easy to read and understand, filled with lots of details and information, and is perfect for both kids and adults who want to learn about important topics in an interesting way.