Work trip – As a frequent business traveler, I've learned that mastering the art of packing is like having a secret weapon in my back pocket. It's the key to staying organized, efficient, and polished while on the road.
In this article, I'll be sharing my tried and true packing list for work trips, including essential pieces of clothing that can take you from meetings to dinners seamlessly.
With these tips and tricks, you'll be able to navigate multiple destinations with ease, leaving more time for success and less time stressing about what to wear.
KEY TAKEAWAY
How can you efficiently prepare a packing list for a work trip to ensure you have everything you need?
Efficiently preparing a packing list for a work trip involves considering the essentials such as work-related items, clothing, and personal necessities. By planning ahead and organizing your packing list, you can streamline your packing process and ensure a successful and stress-free work trip
What's the one workwear piece you can wear everywhere on a business trip
You can't go wrong with a versatile blazer that you can wear everywhere on your business trip. When it comes to packing for a work trip, having the right clothing options is essential. You want to be prepared for any situation, whether it's a formal meeting or a casual dinner with colleagues. That's why a blazer is such a valuable piece to have in your suitcase.
A blazer is the perfect item that can easily transition from day to night and from business attire to casual attire. It adds an instant touch of professionalism and sophistication to any outfit. Pair it with a crisp button-down shirt and tailored pants for a polished look during your meetings. Then, dress it down by wearing it over a comfortable t-shirt and jeans for after-work activities or exploring the city.
Not only does a blazer offer versatility in terms of style, but it also provides practicality in terms of packing space. Instead of bringing multiple jackets or cardigans, which take up precious room in your suitcase, opt for a blazer that can serve multiple purposes.
Three bags business travelers swear by for any trip
When it comes to business travel, three bags that are highly recommended by experienced travelers are a carry-on suitcase, a laptop backpack, and a toiletry bag. These essential bags ensure that I have everything I need for my work trips in an organized and efficient manner.
Firstly, the carry-on suitcase is crucial for packing all my clothes and shoes. It provides ample space for me to pack enough outfits without having to check-in additional luggage. This saves time and eliminates the risk of lost baggage. Additionally, the carry-on size ensures that I can easily maneuver through airports and fit it in overhead compartments.
Secondly, the laptop backpack is a must-have for any business traveler. It allows me to conveniently carry my laptop, chargers, and other electronic devices securely. With dedicated compartments and padding, it keeps my valuable equipment safe during transit. Furthermore, it has pockets for storing important documents or notebooks so that they are easily accessible during meetings or conferences.
Lastly, the toiletry bag is essential for keeping all my personal care items organized while staying at hotels. It holds my travel-sized toiletries such as toothbrushes, toothpaste, skincare products, and medications neatly in one place. This ensures that I am always prepared with all necessary items when away from home.
Overall, these three bags – carry-on suitcase, laptop backpack, and toiletry bag – are essentials on every business traveler's packing list. They provide convenience and organization throughout the trip while ensuring that all necessary items are readily available at hand.
Packing tips for rocking multiple destinations in one go
If you're planning to visit multiple destinations in one go, it's important to pack efficiently and prioritize versatile clothing items. As a frequent traveler myself, I've learned a few tricks along the way that can help make your journey smoother and more enjoyable. Here are my top tips for rocking multiple destinations:
Choose wrinkle-resistant fabrics: Time is precious when you're on the go, and spending it ironing clothes is not ideal. Opt for clothes made from wrinkle-resistant materials like polyester blends or knits that will look fresh even after being packed tightly in your suitcase.
Pack mix-and-match pieces: To maximize outfit options with fewer items, select clothing that can be easily paired together. Stick to a neutral color palette and choose tops, bottoms, and layers that can be mixed and matched effortlessly.
Invest in comfortable shoes: Whether you're exploring a new city or rushing through airports, comfortable footwear is essential. Look for stylish sneakers or flats that are both practical for walking long distances and suitable for various occasions.
Bring travel-sized toiletries: Instead of lugging full-size bottles of shampoo and conditioner around, opt for travel-sized versions to save space in your luggage. Many hotels also provide basic toiletries, so check if these items are available before packing them.
The perfect dress and casual shoe swaps for days on the road
Swapping out your dress shoes for a pair of comfortable flats can make a world of difference during long days on the road. When you're traveling for work, it's important to have versatile footwear options that can easily transition from professional meetings to casual outings.
While heels may be stylish and formal, they can become painful after hours of walking or standing. That's why packing a pair of comfortable flats is essential.
Not only will flats provide relief for your feet, but they also offer endless outfit possibilities. You can easily pair them with dresses, skirts, or trousers for a polished and professional look. Opting for flats instead of heels also means you won't have to worry about packing extra pairs of shoes just to match different outfits.
When creating your packing checklist, be sure to include both dress shoes and casual shoes. This way, you'll have options depending on the nature of your activities throughout the trip. Dress shoes are perfect for formal events or client meetings, while casual shoes like flats are ideal for exploring new cities or attending more relaxed gatherings.
10 essentials you'll use daily across destinations
Packing versatile essentials that you'll use daily across destinations is key to ensuring a stress-free travel experience. When it comes to work trips, being organized and efficient with your packing can make all the difference. Here are four items that I always include in my travel bag:
Personal item: This could be a backpack or a small carry-on bag that fits under the seat in front of you. It's essential for keeping your important documents, electronics, and other personal belongings easily accessible throughout your journey.
Toiletry kit: A well-stocked toiletry kit is crucial for maintaining personal hygiene on the go. Include travel-sized toiletries such as toothpaste, shampoo, conditioner, and body wash. Don't forget items like a toothbrush, razor, and any medications you may need.
Shirt: Pack at least one versatile shirt that can be dressed up or down depending on the occasion. Choose something wrinkle-resistant and easy to mix and match with different bottoms.
Pair of shoes: Opt for comfortable yet stylish shoes that can take you from meetings to exploring the city in comfort. A pair of versatile sneakers or loafers is ideal for both work functions and leisure activities.
Lastly, don't forget to pack enough underwear to last your entire trip! By including these essential items in your packing list, you'll be prepared for whatever your work trip throws at you while keeping things streamlined and stress-free.
Hacks for staying polished from travel pros
As a frequent traveler for work, I've learned a few hacks from travel pros that help me stay polished and professional no matter where my flights take me. These tips are especially helpful for women who want to make a strong impression on clients or colleagues.
One of the most important things is to have easy access to your essentials. Keep your ID, business cards, and any necessary documents in a separate compartment of your bag or wallet. This way, you won't waste time searching through your belongings when you need them.
When it comes to dressing professionally during your trip, choose wrinkle-resistant fabrics that will still look polished after being packed in a suitcase. Opt for versatile pieces that can be mixed and matched to create different outfits. And don't forget comfortable yet stylish shoes – they can make all the difference when you're running between meetings or catching connecting flights.
Finally, pay attention to small details that can elevate your professional image. Pack some emergency stain remover wipes and a mini sewing kit in case of wardrobe mishaps. And always have an extra charger for your phone or laptop handy – you never know when you'll need it!
Expert advice on stress-free business trips from veterans
Travel veterans offer expert advice on how to have stress-free business trips. As someone who has been traveling for work for many years, I've learned a thing or two about how to make the most of my time on the road. Here are four key tips for mastering your work trips and ensuring they go smoothly:
Plan ahead: Before embarking on your business trip, take the time to create a detailed packing list. This will help you stay organized and ensure that you don't forget any essential items.
Pack strategically: When it comes to packing, less is more. Focus on versatile clothing options that can be mixed and matched, and pack travel-sized toiletries to save space in your luggage.
Stay connected: Make sure you have all the necessary technology and chargers with you so that you can easily stay connected with colleagues and clients while away.
Create routines: Establishing routines can help alleviate stress during business trips. Set aside time each day for exercise, relaxation, and catching up on work tasks to maintain a sense of balance.
Conclusion
In conclusion, mastering the art of packing for work trips is crucial for any business traveler. With the right pieces and accessories, you can navigate multiple destinations effortlessly.
From the versatile workwear piece that can be worn everywhere to the three essential bags that will make your trip a breeze, we've covered it all.
And let's not forget about the perfect dress and casual shoe swaps for those long days on the road.
With these tips and tricks from travel pros, you'll be able to stay polished and stress-free throughout your journey.
Happy travels!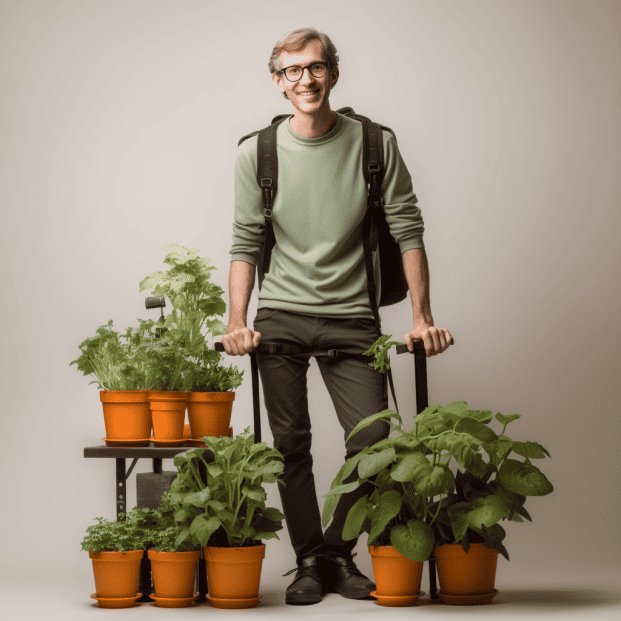 I'm Robert C. L., an associate professor of management at Washington & Jefferson College. With a Ph.D. in industrial/organizational psychology from The Ohio State University, my passion lies in exploring the realms of creativity, innovation, and the evolving landscape of work. Delving into the digital frontier, my expertise extends to the world of digital nomads, remote work, and the liberating concept of travel freedom. I'm also an author of the book "Digital Nomads: In Search of Freedom, Community, and Meaningful Work in the New Economy" which is sold on Amazon. As a dedicated mind behind timecurvesoft.com, I'm committed to unraveling the dynamics of the digital workforce and sharing insights into the future of work. Join me on this journey of exploration and discovery!