Well howdy folks! If you're fixing to live that laptop lifestyle, traveling the world while working remotely, having the right backpack is key. It needs to fit your essential gear and be comfy to carry.
So grab yourself a cold drink and let's settle in while I walk through the top 10 nomad-ready backpacks in my humble opinion. We'll look at size, durability, features and more so you can find your dream bag.
Remember – this'll be your daily companion on adventures near and far. So take your time and choose something suited to your needs and style. Get ready to jet set in comfort! The open road is calling.
Let's figure out the perfect back to hold your office so you can focus on new destinations and making memories. I want your backpack to be something you smile about each time you sling it on. Ready? Let's do this!
KEY TAKEAWAY
What are the top travel-friendly backpacks for digital nomads?
Choosing the right travel-friendly backpack is essential for digital nomads. The top 10 backpacks featured in this guide offer durability, functionality, and style, ensuring that nomads can comfortably carry their essentials while on the move. From smart organizational features to weather-resistant materials, these backpacks are designed to enhance the nomadic lifestyle and make travel more convenient.
Osprey: Your Ultimate Travel Companion with Innovative Features
When it comes to quality travel backpacks with smart designs, Osprey is tough to beat. This brand offers tons of innovative features to make life on the road easier. Let's chat about why Osprey bags have become top choices for many nomads and travelers.
Osprey's commitment to comfort really sets them apart. Their backpacks have lightweight but supportive internal frames to carry loads with ease. Customizable harnesses with adjustable straps and mesh allow your back to breathe. And they pioneered their "Anti-Gravity" suspension system for ultimate carrying comfort.
Another big advantage is versatility. Many Osprey packs have a removable daypack that zips away for smaller excursions. The Farpoint and Porter series also convert from backpack to duffel bag with hideaway straps. And they use durable, weather-resistant fabrics that can handle adventures near and far.
With Osprey, thoughtful details make travel less stressful. Stowaway straps and covers, lockable zippers and padded laptop sleeves keep your gear protected. And their bags come in a range of sizes to fit any packing needs. Quality, comfort and innovation come together in Osprey!
Nomatic: Travel Smart with Functional and Stylish Backpacks
If you dig backpacks with clever features and minimalist style, Nomatic is a top choice. This brand blends functionality and aesthetics for the modern nomad. Let's look at why Nomatic bags are perfect for tech-savvy travelers.
Nomatic backpacks provide streamlined organization with lots of specialized pockets and compartments. This keeps your devices, cables, pens and other items neatly stowed but easily accessible. Interior expansion options accommodate flexible packing needs.
These bags also offer great laptop and tablet protection. Integrated sleeves safely secure your devices while anti-theft features like lockable zippers and cut-proof materials prevent theft. Theft-deterrent design gives peace of mind on the move.
Nomatic travel packs feature durable, weather-resistant fabrics that still manage to look sleek. Understated style blends into urban environments while premium materials withstand adventures. And with padded straps and hip belts, they strike a perfect balance of comfort and flexibility.
For the tech-focused nomad who values both form and function, Nomatic backpacks check all the boxes. Innovative features with minimalist aesthetics make travel easier and more stylish!
Tortuga: Embrace Adventure with Durable and Versatile Travel Backpacks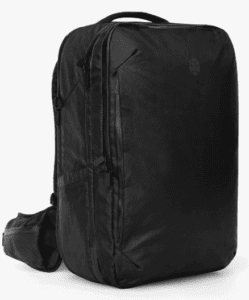 For those drawn to off-the-beaten-path adventures, Tortuga backpacks are trusted companions. These bags keep essentials protected whether you're city-hopping or blazing trails. Let's explore Tortuga's durable, versatile travel packs.
Tortuga designers live the nomadic lifestyle, so their bags solve real-world problems. Clever features like hideaway straps streamline airport transitions, while lockable zippers and cut-proof fabrics prevent theft. Different size options fit various trip lengths.
These backpacks are built from durable materials like water-resistant sailcloth to withstand rough travel conditions. But with well-padded straps and hip belts, they still carry comfortably mile after mile. Some models have female-specific harness systems too.
From small daypacks perfect for exploring to roomy 45L sizes ideal for indefinite travel, Tortuga has a pack for every adventure. And their minimalist aesthetics blend in anywhere from the office to the trail. Bring it all with you stress-free!
If you aim to wander far and wide, Tortuga has your back – literally! Their bags keep you ready for backcountry adventures while staying comfortable and organized.
Peak Design: Elevate Your Travel Experience with Premium Backpacks
For discerning digital nomads who want a premium bag, Peak Design should be on your radar. They make pro-quality backpacks with unparalleled versatility and features. Let's explore why their innovative packs appeal to creative professionals.
Peak Design bags offer unmatched adaptability. Their flexible storage and magnetic latch points let you arrange and access items quickly. Pockets of all sizes secure large and small gear. Hideaway straps streamline airport and office transitions. They transform to your needs.
These packs provide exceptional protection too. Soft padded sleeves securing laptops and tablets. Durable weatherproof canvas or recycled fabrics keep gear safe. And heritage hardware withstands years of rugged use. It's premium quality through and through.
With an eye for aesthetics, Peak Design backpacks look as good as they perform. Understated style suits creatives and blends into diverse environments. Versatile stow-away components prevent excess bulk. Form meets function beautifully.
For those seeking the pinnacle of quality, versatility and style, Peak Design is a cut above. Their high-end yet functional bags elevate the whole travel experience.
Pacsafe: Travel Securely with Anti-Theft Technology and Peace of Mind
For travelers wanting extra security on the move, Pacsafe backpacks provide innovative anti-theft solutions. Their integrated features add peace of mind without sacrificing pack performance. Let's explore Pacsafe's secure bags.
At the core of Pacsafe's mission is protecting valuables from theft. Features like steel mesh hidden in straps prevent slash-and-run attempts. Lockable zippers, puncture-resistant fabrics, and RFID-blocking pockets deter pickpockets. Clever solutions!
But Pacsafe bags don't skimp on functionality with all their security enhancements. Well-designed organizational compartments keep items handy while traveling. Breathable back panels and padded straps increase carry comfort over long days.
Pacsafe packs also hold up well to rigorous use with durable materials tested beyond travel standards. But they maintain a low-key look that blends into crowded environments. Plus sizing accommodates various trip lengths.
For nomads wanting worry-free security without screaming "tourist," Pacsafe offers innovative and subtle theft deterrence. Carry your valuables confidently knowing your backpack has your back!
Thule: Explore the World with Reliable and Ergonomic Travel Backpacks
If you're seeking a travel backpack from a brand known for outdoor adventures, Thule fits the bill. This Swedish company makes durable, functional packs ready to help you explore. Let's look at why Thule bags work well for active nomads.
Thule backpacks feature ergonomic designs perfected through real-world testing. Padded shoulder straps and hip belts bear the brunt of heavy loads. Suspension systems distribute weight comfortably even on long treks. Breathable fabrics prevent that sweaty back feel.
These packs also use weatherproof materials ready for outdoor excursions. But with a streamlined look, they transition from day hikes to city strolls seamlessly. Lots of pockets and compartments keep essentials handy when moving fast.
Thule offers travel-ready features like hideaway straps and duffel bag conversions while maintaining trail pedigree. And their bags come in versatile sizes to fit any nomadic packing needs.
So if your remote work involves more mountain trails than museums, check out Thule. Their expertise in active endeavors infuses functionality into travel backpacks you can rely on. Adventure awaits!
Patagonia: Sustainability and Adventure Combined in Travel Backpacks
For the nomad wanting eco-friendly gear, Patagonia should be top of mind. They make sustainable travel packs ready for adventures near and far. Let's see why Patagonia packs appeal to the conscious wanderer.
Patagonia constructs their bags from recycled materials like PET plastic bottles to reduce environmental impact. They also partner with responsible factories and donate 1% of sales to environmental efforts. Making a difference matters.
These packs don't compromise on quality or features despite their sustainability. Durable, weatherproof fabrics withstand years of use. Padded suspension systems and adjustable straps carry comfortably. And thoughtful organization keeps items handy when moving.
From compact daypacks perfect for day hikes to large duffels for extended trips, Patagonia offers responsible bags for every traveler. Understated styling blends from cities to trails seamlessly. All with the confidence of ethical manufacturing.
For the nomad seeking gear that aligns with their values, Patagonia delivers. Well-designed, sustainable backpacks ready for a life on the move. Wander responsibly!
REI Co-op: Discover the Outdoors with Quality and Sustainable Gear
For remote workers who balance work and alpine adventures, REI Co-op makes quality, eco-conscious backpacks. Let's explore why REI bags work well for nomads embracing the outdoors.
REI uses recycled materials and ethical factories to produce their gear, minimizing environmental impact. But the focus on sustainability doesn't affect performance. Their packs withstand years of rugged use and harsh conditions.
Suspension systems shoulder heavy loads while keeping your back comfortable on the trail. Plentiful pockets and organizers keep essentials handy for quick access and transitions. And multiple sizes suit shorter overnights or extended expeditions.
REI bags also feature urban-ready looks and details like subway handles, avoiding the tactical aesthetic. Understated designs blend city to summit seamlessly. Versatility for nomads on the move!
So for the remote worker splitting days between the coworking space and the hiking trail, REI packs hit the sweet spot. Well-designed, eco-conscious bags ready for both work and play. The outdoors awaits!
Fjällräven: Classic Swedish Design for Travel and Everyday Use
If you dig timeless style and functional design, Swedish brand Fjällräven makes awesome backpacks worth a gander. Let's explore why their iconic bags work well for nomads and travelers.
Fjällräven packs feature their signature clean, minimalist Scandinavian aesthetic that looks good anywhere from cities to trails. Those rectangular bags with fox logos are recognizable worldwide! But they also use materials like durable vinyl and recycled polyester built to last.
These backpacks offer great versatility for life on the move. Their Kanken daypacks cinch down for minimal loads or expand for everyday use. Larger models have hideaway straps converting to duffel bags. And smart organization keeps essentials accessible but secure.
From compact pottery carryalls to spacious hiking packs, Fjällräven offers quality bags in sizes for any adventure. All with that legendary Scandinavian design blending style and function beautifully. Carry your gear on or off the beaten path!
So for remote workers who value timeless, functional style, Fjällräven deserves a look. Their iconic bags make traveling and everyday carry a pleasure for decades. Kanken not included!
Herschel Supply Co.: Iconic Style and Functionality in Travel Backpacks
Looking for a stylish, quality bag? Canada's Herschel Supply Co. makes some fine backpacks that blend chic looks and useful features. Let's see why their iconic packs appeal to digital nomads.
Herschel bags combine modern styling with useful details like contoured shoulder straps, suspended laptop sleeves and waterproof zippers. Their signature striped or polka dot nylon liners keep things fun! Looks good trotting the globe.
These packs are rugged enough for travel but avoid a bulky tactical aesthetic. Herschel's Little America model with leather detailing works from internships to hostels in Europe. Style for miles!
Herschel backpacks also come in sizes for any excursion, from compact daypacks to large duffels. Clever features like media pockets, sunglass keepers and fleece-lined sleeves organize essentials. And quality materials withstand adventures abroad.
So for remote workers wanting a stylish, everyday pack with useful features, Herschel deserves a look. Travel confidently knowing your bag looks and functions great wherever the road leads. Safe journeys!
Conclusion
Well, there ya have it – 10 awesome backpacks ready for the digital nomad lifestyle! With the right mix of space, comfort, features and style, your daily carry can be a joy instead of a pain.
Remember, the best backpack really comes down to your personal needs and preferences. So think through how you work and travel. Read lots of reviews. And take the time to pick the one bag that feels just right!
A quality backpack that effortlessly fits your lifestyle is one of the smartest investments you can make. It holds your whole digital nomad office after all! Let me know if any other bag questions come up. Now go forth and wander wisely!
If you are looking for the best laptops to accompany you in digital nomad journey, then check out the article.
Frequently Asked Questions
What Features Help Travel Backpacks Be Anti-Theft?
Traveling safely with valuables means finding a pack that deter thieves. Let's chat about some clever features that help backpacks be more anti-theft.
Lockable zippers are a first line of defense, letting you thread small locks through the pulls. Cut-proof materials like wire mesh hidden in straps prevent slashers from slicing them open. And bottom panels made with extra layers foil puncture attempts.
RFID-blocking pockets prevent digital skimming of cards or passports when worn against your body. And some bags have anchor straps that attach to fixed objects for added security in sketchy spots.
Discrete styles that don't scream tourist help too. As do features like hidden zippered pockets to stash cash, cards or phones out of sight. The more invisible and inaccessible your valuables, the better!
With the right backpack, you can wander confidently knowing your essentials are protected. Safe travels, partners! Let me know if any other travel safety questions come up.
What Features Make a Backpack Good for Extended Travel?
Great question, friend! Certain features help backpacks work well for long-term nomadic travel. Let's review a few to look for.
A bag around 40 liters or larger provides ample space for months of gear and clothes. But still compact enough to use as a carry-on. Compression straps help adjust load size as needed.
Durability is key over endless miles, so look for abrasion-resistant fabrics that withstand rugged use. Waterproofing helps too for wet climates. And supportive, padded harness systems carry heavy loads comfortably.
Versatility like removable daypacks, hideaway straps, and duffel conversions streamline changing needs on long trips. And organization to keep essentials handy when hopping around is a must.
Extra cushioning around laptop and tablet sleeves prevents damage in transit. And security features like lockable zippers protect valuables. Perfect for peace of mind on extended odysseys!
So look for those long-haul friendly features if you plan to live out of your backpack for months on end. Let me know if any other long-term travel questions arise!
How Can a Travel Backpack Best Protect Camera Gear?
Great question, friend! Safely hauling photography gear requires a pack designed for the job. Let's look at ideal features for protecting your glass.
Dedicated, padded camera compartments prevent jostling and cushion sudden impacts. Modular dividers let you customize the space to fit your exact kit. And many bags allow rear entry to the camera section for security.
Quick-access side openings are handy for frequently grabbing the camera on the move. Some bags have deployable rain covers to shield gear if caught in storms. And durable, weatherproof materials add protection overall.
For nomads hauling thousands in camera equipment, security is also key. Lockable zippers deter theft, while cut-proof fabric prevents slashing. Low-key style also avoids announcing you're carrying valuables!
So seek out those camera-focused features if photography is central to your travels. Safe shooting out there! Let me know if any other camera gear questions come up.
What Should I Look for in a Backpack for Urban Travel?
Great question! For remote workers based in cities, certain features make backpacks ideal urban companions. Let's check them out.
A streamlined, minimalist look blends into urban environments seamlessly. Branding and detailing should be subtle rather than loud and tactical-looking. Slip through crowds ninja-style!
Durability is still key even in cities. Concrete, public transit and packed streets can be rough on bags, so abrasion-resistant materials are important. Water-resistance helps in commuting too.
Organization like pockets and compartments keeps devices, cables and essentials handy when you're on the move. Features like luggage sleeves, shoulder straps and subway handles streamline transitions too.
A padded laptop sleeve and tablet pocket with quick access allow busting out devices smoothly. And a compact 20-30 liter size maximum ensures maneuverability. Essentials only!
So seek out those urban-oriented features if you'll primarily wander cities as a nomad. Here's to sleek and functional city backpacks! Let me know if any other questions come up.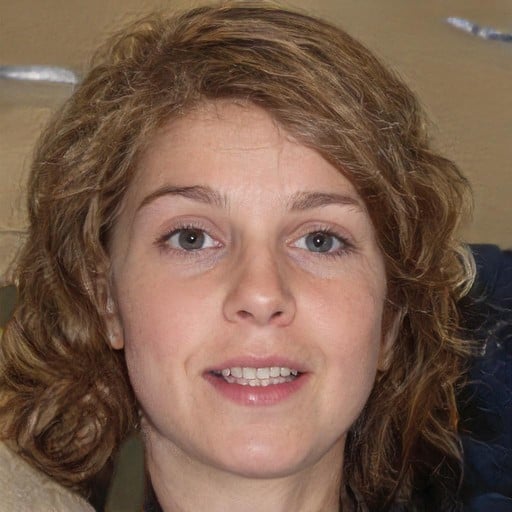 Stephanie Ansel is a well-known writer and journalist known for her unique and captivating writing style. She has written many articles and books on important topics such as the lifestyle, environment, hobbies, and technology and has been published in some of the biggest newspapers and magazines. Stephanie is also a friendly and approachable person who loves to talk to people and learn about their stories. Her writing is easy to read and understand, filled with lots of details and information, and is perfect for both kids and adults who want to learn about important topics in an interesting way.