Howdy partners! The digital nomad (1) lifestyle sure sounds appealing – traveling the world while working online.
But before you pack your bags, make sure you got the basics covered.
This rodeo ain't for the faint of heart!
As a tech expert who's logged wi-fi hours everywhere from barns to beaches, let me give you the real scoop.
Being a digital nomad takes more than a laptop and a dream.
You need to wrangle your workflow and finances into shape first.
Ain't no roadmaps or guides for this off-the-beaten-path lifestyle.
The allure of working anywhere under the sun is strong, but you best be prepared.
I've seen many starry-eyed wanderers fizzle out faster than a prairie fire.
Don't say I didn't warn you that it takes grit and smarts to succeed as a location-independent worker.
This handy how-to aims to make sure you avoid common tumbles before moseying down the nomad trail.
I'll provide tips to git yourself organized, make money on the move, and handle the technical hurdles.
Read on to discover:
The best remote jobs for travelin' workers
Money savin' tips for life on the go
Tools for managing projects around the world
How to keep your gear gallopin' smoothly
I want y'all to thrive in your nomadic adventures – not panic.
So let's hit the trail and dig into the nitty gritty of digital nomadism!
KEY TAKEAWAY
What are digital nomad requirements?
Digital nomad requirements encompass tools, equipment, and mindset essentials necessary for a successful and fulfilling remote work lifestyle.
These encompass technology, organization, adaptability, and a balance between work and leisure.
Unveiling the Digital Nomad Lifestyle
The digital nomad lifestyle sure has a magical allure.
Imagine roaming the world freely while working online – it's the modern cowboy dream!
But before galloping off into the sunset, it's wise to understand what this non-traditional lifestyle really entails.
As a tech wanderer who's worked everywhere from barns to beaches, let me give you the real lowdown.
Digital nomadism involves having location independence through work you can perform remotely.
But it's not all rainbows and unicorns! Being unanchored comes with pros and cons to weigh seriously.
There's no denying the appeal of wanderlust and freedom.
Imaging waking up to ocean views in Costa Rica one week, then mountain peaks in Switzerland the next!
But it takes grit and smarts to handle the logistics and realities behind that Instagram dream.
From visa hurdles to spotty WiFi, digital nomads face obstacles foreign to the cubicle crowd.
It's crucial to assess if you have the discipline and determination to succeed in nomad life.
Exotic locales lose their luster when deadlines are piling up!
This handy guide aims to unveil the facts of digital nomadism beyond the frills. Consider these questions:
Can you work productively without office structure?
Are you comfortable traveling alone for extended periods?
How will you build community and relationships abroad?
Are you willing to live outside your home country long-term?
Really examine your personality, work style, and priorities.
The digital nomad path isn't for everyone, so be honest.
If your heart says yes, then read on for how to craft your own adventure!
Earning on the Go
Alright partners, so you've caught the nomadic bug bad and are ready to hit the trail.
But before wandering too far, you better wrangle a way to make dinero abroad! Building location-independent income takes preparation and smarts.
As a tech cowgirl who's earned her keep everywhere from pastures to pubs, let me share the best ways for nomads to fatten their wallets (2):
Freelancing – From writing to coding to consulting, freelance gigs are flexible and portable. Market your skills online to find clients worldwide.
Teaching English – Non-native speakers abroad offer plenty of demand to teach English online or in-person. Get certified to tutor, coach, or instruct classes.
Ecommerce – If you have product ideas or creative talents, sell online through your own website or platforms like Etsy.
Dropshipping – Run your own storefront selling products shipped directly from the manufacturer to customers. No inventory needed!
Affiliate Marketing – Earn commissions promoting other companies' products through links on your site or social channels.
Blogging – Build an audience then monetize through ads, sponsored content, ebooks, coaching, and more.
Virtual Assistant – Help clients with daily admin tasks like email management, data entry, and scheduling.
The options for nomad income are growing faster than a Texas tumbleweed.
With hard work honing your expertise combined with savvy self-promotion, you can build lucrative remote work.
Just be ready for the ups and downs of freelance financial life.
Saving up a nest egg before hitting the road will keep you riding high even when gigs are sparse.
Don't let income concerns deter your nomadic dreams!
Financial Mastery
Whoa now, let's rein in those visions of globetrotting glamour and chat practicalities.
Making your nomadic wishes into reality takes financial finesse.
Mapping out a money strategy beforehand prevents headaches down the trail.
As a tenured nomad who's wasted my share of pesos and rands on rookie mistakes, allow me to share some money tips:
Build a nest egg of savings to cover 6-12 months of nomadic living costs before departing. Unexpected expenses WILL arise.
Get banking and payment systems set up to easily access and move funds anywhere. Online banks like Wise offer this.
Know tax laws! To avoid issues, declare residency in a home country or a zero tax place. Consult an international accountant.
Secure insurance coverage for health, travel, belongings, and liability. Most domestic plans won't cover you abroad long-term.
Research costs of nomad-friendly cities and countries to find affordable hubs for your budget. Eastern Europe and Southeast Asia are cheap.
Negotiate long-term rental rates and pre-pay to lock in deals. Sublets also often offer monthly discounts.
Cook more home meals and take public transit to save euros. Those café lattes and Ubers add up!
With the world as your oyster, it's tempting to indulge.
But handling finances smartly gives you true freedom.
Analyze spending, stretch dollars, and build multiple income streams.
Then you can enjoy nomad life with peace of mind!
Nomad's Paradise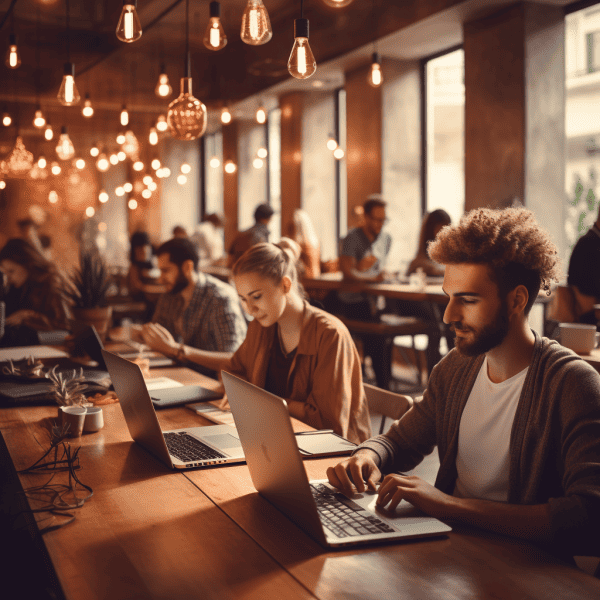 Woo wee, now comes the fun part – picking where to roam! Finding paradise as a nomad means mixing wanderlust with practicality.
You gotta make sure the WiFi and visas are just as good as the beaches and bars.
Here are tips for selecting a winning destination:
Visa Situation – Some spots like Costa Rica and Croatia offer special visas for remote workers. Other locations require proof of income or employment to issue traditional work/travel visas.
Cost of Living – Can you stretch your dollars? Cheaper nomad havens include Thailand, Mexico, Vietnam, and Eastern Europe. Western Europe and cities are pricey.
Infrastructure – Need solid, secure internet? Steer towards modern metropolises or digital nomad hot spots like Portugal. More rural or isolated areas lag in connectivity.
Weather – Chasing perfect weather helps avoid burn out. Look for subtropical climates around the equator or Mediterranean spots if you like sunshine and moderate temps.
Language – English fluency makes things easier in places like Singapore, Philippines, or Scandinavia. In Latin America you'll do best speaking Spanish or Portuguese.
Time Zone – If you work for North American companies or clients, stay synced in similar time zones. Asia and Australia have big gaps.
It's smart to book short test trips to potential nomad destinations before committing.
Get a feel for the vibe, affordability, and livability as a traveling worker.
Take your time finding paradise – you'll be living the dream soon enough!
Tech Toolkit for Nomads
Howdy nomads! Prepping your mobile gear and gadgets for a life of perpetual motion is key. You'll rely on technology more than ever for work and logistics, often in dicey conditions. Make sure your tech can stand up to the nomad ride.
As a gadget wrangler who's roamed far and wide, here's my list of must-have tech:
Sturdy laptop – A portable yet powerful model like MacBook Air can handle travel and work. Get a good case too!
Reliable phone – Invest in a newer smartphone with a great camera and strong battery. The pricier flagship models withstand heavy use.
VPN service – Encrypt your data and access blocked sites/apps abroad with a Virtual Private Network like ExpressVPN.
Portable WiFi – For dodgy internet, carry a personal WiFi hotspot like Skyroam to always stay connected.
Cloud storage – Backup essential data and access it anywhere through services like Google Drive, Dropbox, iCloud.
Adapters – Don't get caught powerless! Have universal socket adapters and converters, surge protectors, and external batteries.
Cable lock – Secure devices in shared spaces like coffeeshops with a lock like Kensington.
Take time to organize and safeguard your gadgets for nomad freedom.
Store key info like passwords and documents in cloud notes.
With the right mobile tech toolkit, you can work smoothly from any corner on the globe!
Personal Growth Odyssey
This nomadic journey is a chance for self discovery far beyond tourist snapshots.
Pushing your boundaries and diving deep into new cultures opens our minds and hearts.
Don't just skim the surface – let the experience change and inspire you.
As a wandering spirit who's found herself in the farthest corners, here's my advice to dig deeper:
Learn the language at least conversationally to connect authentically with locals. Understand their worldview.
Immerse yourself in the community by volunteering, taking classes, or joining local groups. Make real friends.
Get out of the expat bubble. Avoid spending time only with other travelers and digital nomads.
Stay in neighborhoods off the tourist track. Shop local markets, eat at homestyle eateries, and commute like a local.
Try a homestay or local rental instead of hotels and hostels. Experience real day-to-day life.
Learn the historical context of cultures you visit. Museums, tours, and reading up help you appreciate their complexities.
Have an open mind and don't judge. Things will be done differently than you're accustomed to. Welcome that diversity.
Moving across the planet is merely physical.
What counts is evolving internally as a citizen of the world.
This journey is yours, so grab it by the reins!
Home is Where the Laptop Is
For digital nomads, home is defined by wi-fi, not walls.
But that doesn't mean you can't create community, connection, and coziness in your adopted temporary homes across the world.
With some creativity, your laptop can be your anchor in each new port.
As a nomad nest builder extraordinaire, here are my tips and tricks:
Personalize short-term rentals with favorite photos, art, blankets, and trinkets. Make it YOUR space.
Introduce yourself to neighbors. Ask for local recommendations and insights. Turn strangers into friends.
Seek out "third spaces" like bookshops, cafes, or coworking spots to frequent. These become your go-to hangouts.
Meet people through networking events, community bulletin boards, recreational clubs, and social apps. Say yes to invitations!
Cook favorite meals and indulge in small comforts from home. Scents and flavors have powerful emotional ties.
Unpack fully and keep belongings organized. Living out of a suitcase leaves you feeling adrift.
Add holiday touches to make any place festive. String up twinkling lights or set out seasonal decor.
Wherever your laptop lands, infuse it with personality.
Community and connectivity matter more than square footage when home is defined by wi-fi, not walls.
You choose how to turn each destination into your own cozy corner of the world.
Nomad Network and Connections
Roll up your sleeves because here comes the fun part – building your posse! A community of like-minded nomads, travelers, and locals makes this lifestyle infinitely richer.
Actively foster far-flung friends who share your passions.
As a connector who always has amigos around the campfire, here are my top tips for creating community:
Attend nomad meetups and events to swap stories and advice. Conferences like Nomad Summit also connect worldwide nomads.
Join coworking spaces or shared housing to be around other mobile professionals. These spaces cultivate community.
Get to know neighbors and shop owners where you live. These can become your homebases.
Bond through shared interests like sports leagues, language exchanges, or hiking groups. Keep exploring what sparks joy.
Use apps like MeetUp or CouchSurfing to find events and people. Bumble BFF helps find platonic friends.
Stay in regular contact with old friends/family digitally through emails, social media, video calls. Schedule visits if possible.
Life is sweeter shared. As a nomad, friends become your anchor across the miles.
Nurturing real relationships aligns travels with meaning.
Keep your herd close wherever you roam.
Conclusion
Riding off into the nomadic sunset sure feels rewarding after prepping your skills, finances, and tech.
This lifestyle ain't for the meek, but for bold pioneers.
So reach for the reins if you have the drive.
Just be ready for bumps on the dusty trail ahead.
Hopefully these tips give you a head start on livin' and workin' from anywhere.
Remember to take time to look up from your laptop and soak up your journeys.
Ain't no job worth missing the wonders of the world.
The digital nomad life promises freedom and fulfillment if you wrangle its challenges.
Hone the skills of money management, self-discipline, and remote work.
Stay flexible, resourceful and ready to reroute when needed.
You got this, partners!
If these pointers helped you gear up for nomadic ventures, spread the word to other wandering souls.
The more who are prepared, the further this lifestyle can roam.
Here's to writing your own story out in the wild! Happy trails.
References
https://en.wikipedia.org/wiki/Digital_nomad
https://citizenremote.com/blog/digital-nomad-salaries-in-2023/
Related Articles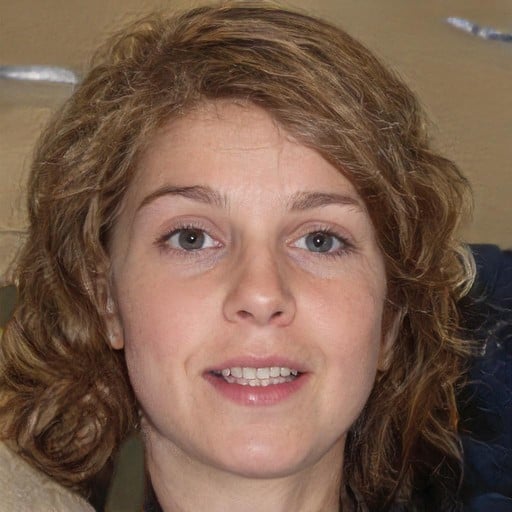 Stephanie Ansel is a well-known writer and journalist known for her unique and captivating writing style. She has written many articles and books on important topics such as the lifestyle, environment, hobbies, and technology and has been published in some of the biggest newspapers and magazines. Stephanie is also a friendly and approachable person who loves to talk to people and learn about their stories. Her writing is easy to read and understand, filled with lots of details and information, and is perfect for both kids and adults who want to learn about important topics in an interesting way.