Living and working remotely while traveling the world sounds dreamy.
But is being a digital nomad legal? The answer is more complicated than a simple yes or no.
Laws vary widely between countries.
Some welcome location independent workers with open arms.
Others make it extremely difficult or prohibited.
Even within the EU freedom of movement laws, there are nuances.
You cannot just be a nomad wherever and however you please.
Certain rules, visas and taxes apply in most places.
Ignoring regulations can lead to denied entry, deportation, or worse.
I learned this the hard way when almost overstaying a visa! Do not just assume being a wandering digital nomad is OK everywhere.
Make sure to research the laws for any destination on your itinerary.
Requirements often depend on length of stay and type of work.
With careful planning, long-term nomadism can be done legally in many amazing places.
But you need to put in the legwork.
Keep reading for a detailed look at the legal status of nomad life country by country.
I aim to lay out the facts so you can make informed decisions.
KEY TAKEAWAY
Is being a digital nomad legal?
Being a digital nomad is legal in most countries (1), but it's important to research and understand the specific regulations and visa requirements of each destination.
By staying informed and compliant, digital nomads can enjoy the freedom and flexibility of remote work while exploring the world.
Understanding the Legal Aspects of Being a Digital Nomad
Many people are drawn to the digital nomad lifestyle for the freedom and flexibility it seems to offer.
However, few realize there are important legal considerations to understand first.
Nomading is not simply a matter of working from your laptop wherever you wish.
Countries have complex visa and tax regulations that must be followed.
Without proper research and planning, one risks overstaying visas, working illegally, or failing to pay owed taxes.
Ignorance of the law is no excuse as a nomad.
While some locations are digital nomad-friendly, others make long-term stays difficult or outright prohibit remote work.
Do not assume being a wandering digital nomad is fully legal everywhere.
Take time to study the specific laws for any potential nomad destination on your wishlist.
Requirements vary greatly worldwide.
With wise preparation, the nomadic life can be pursued legally in amazing places worldwide.
But first educate yourself on the constraints and opportunities from a legal perspective.
Next we will dive into the nuts and bolts of visas, taxes and working regulations that digital nomads need to navigate in order to stay compliant.
Exploring Visa Regulations and Legality for Digital Nomads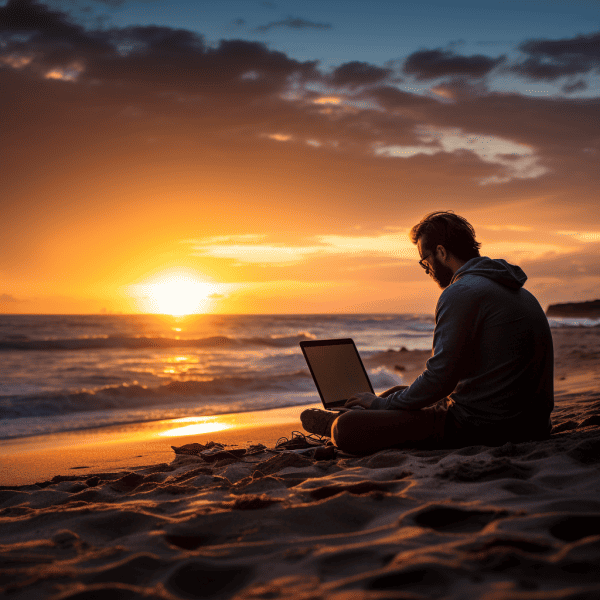 One of the biggest legal considerations for digital nomads is adhering to a country's visa rules.
Some nations allow passport holders to enter as tourists without visas for periods from 30 to 90 days typically.
But for longer stays, a special digital nomad or work visa may be required.
These often have eligibility criteria like proof of work or minimum income requirements.
Overstaying your allowed period, even unintentionally, can lead to serious consequences.
Deportation, bans on re-entry, and fines are real risks. (2)
So researching visa regulation thoroughly and planning accordingly is essential.
Tools like Visa List help outline the options for each country.
Finding places that allow longer term stays or have nomad visas can provide needed stability.
Respect the limitations and embrace the possibilities to legally experience life as a wandering worker.
Navigating Working Conditions and Legal Considerations
In addition to visas, understand a country's regulations regarding working conditions and employment as a digital nomad.
In many spots, legally you cannot work for local companies or take jobs away from residents.
Remote work for foreign clients or employers is safer ground.
Some places prohibit public WiFi workspaces too.
And taxes may be owed locally even as a remote worker if staying over certain time thresholds.
Consult expat tax experts to ensure you comply with reporting and payment obligations.
The rules are constantly evolving so stay vigilant.
Where you pay taxes versus earn income can get murky.
With careful practices like documenting your efforts, digital nomads can operate legally and ethically.
But know the ground rules before setting up your laptop in a new destination.
Tax Implications for Digital Nomads: What You Need to Know
One of the trickiest legal areas for digital nomads is navigating tax obligations when working and earning income abroad.
Unfortunately ignorance or avoidance of tax rules can land you in hot water fast.
Even if your business is based in your home country, you may owe taxes depending on residency and length of stay in other nations.
It gets complex quickly.
Many countries have thresholds like 60 to 180 days before you are considered a tax resident and must report local income.
Your home country may still expect taxes too, leading to double taxation headaches.
Properly documenting your travels is essential to prove tax days accurately.
Retaining boarding passes, apartment leases, and other evidence should issues arise can protect you.
Some strategies like using tax treaties between countries allow excluding income taxed abroad from home country obligations.
Partnering with an expat tax expert can ensure full compliance and optimization.
With proper planning, digital nomads can legally minimize excessive taxation.
But ignoring responsibilities is unwise – tax evasion penalties and interest add up rapidly.
Do your due diligence to pay taxes properly and avoid headaches.
Reviewing Countries Offering Digital Nomad Visas
Given the complex web of visa and tax rules globally, an increasing number of countries are introducing digital nomad or remote work visas.
These allow qualifying individuals to more easily obtain long term stays with clean permission to work remotely while there.
Popular options include for your first destination:
Costa Rica – 1 year visa with income requirement
Mexico – 1 year temporary resident visa for remote workers
Germany – 6 month freelance visa with minimum income
Croatia – 1 year visa with proof of work & insurance
Thailand – Special Tourist Visa for 90 days+ stays
Dubai – Virtual work program with application
Estonia – Digital Nomad Visa for up to a full year
These designated nomad-friendly visas simplify paperwork and provide more legal certainty.
Do research to find reputable agencies to assist with applications for these programs worldwide.
With more countries catching on to the trend, our options as location independent workers continue improving.
Balancing Freedom and Legal Responsibilities as a Digital Nomad
The digital nomad lifestyle promises exciting freedom to live and work anywhere.
But that liberty comes with legal responsibilities we cannot ignore.
Each country has its own complex mix of rules, regulations, and enforcement realities on the ground.
As visitors, we must educate ourselves and respect national sovereignty.
While no one wants to only see destinations through a legal lens, failure to do so can ruin your nomadic adventure.
My advice is to embrace the flexibility of nomad life without taking it for granted.
Plan thoroughly, but also appreciate that the law can change or be enforced unevenly.
Do not let legal worries prevent you from seeing the world, but also do not recklessly assume you are exempt.
Using resources like legal aid groups and digital nomad communities can provide guidance.
But ultimately, we must balance personal freedom with complicating factors like visa ceilings, tax treaties, and local work prohibitions country to country.
With wisdom and preparation, a fulfilling nomadic experience IS possible nearly anywhere.
Approach legal issues as practical challenges to solve, not barriers meant to limit you.
Plot your desired journey, then handle logistics like visas and taxes to enable it.
Although digital nomad laws are complex, they exist to be understood and navigated, not avoided.
Respect national sovereignty while crafting your ideal location independent lifestyle.
The opportunities are boundless for those willing to put in the work.
Guidelines and Tips for a Legally Compliant Digital Nomad Lifestyle
Here are key guidelines for maintaining legal compliance as a digital nomad:
Vet visa requirements thoroughly and never overstay. Have backups like onward tickets.
Document travels meticulously, retain boarding passes and leases to prove tax residency days.
Read up on local work and internet use laws. Never work without authorization.
Hire reputable tax experts versed in expat and nomad issues. File and pay on time.
Obtain any required licenses or registrations for your remote work locally.
Be cautious of stateless or so-called "flag theory" schemes – often still illegal.
Report foreign accounts to home country as required. Avoid undeclared income.
Consider dedicated nomad visas like in Costa Rica if planning longer stays.
Remember laws vary widely. Do diligent research. With care and common sense, the digital nomad dream can be a legal reality almost anywhere.
Here are two final 207 word sections on being a legal digital nomad:
Pros and Cons of Being a Legitimate Digital Nomad
What are the main pros and cons of making sure to stay on the right side of the law as you live the digital nomad lifestyle?
Pros:
Avoid legal penalties like fines or bans
Peace of mind and reduced stress
Ability to return to favorite destinations
Gain trust of locals and not damage reputation of nomads
Access to services like bank accounts and healthcare
Protect yourself if legal issues do occur
Cons:
More research and logistics required
Potentially higher taxes or visa costs
Limitations on length of stay or activities in some spots
Need to track and document your travels and work
Overall abiding by regulations protects you and enables more sustainable long-term nomading. The extra effort is worth it.
My Lessons as a Legal Digital Nomad
Over years of nomadic traveling and working remotely, I've learned to take legal issues seriously.
My mistakes like overstaying visas showed me to follow the rules.
It takes planning and sacrifice, but smooth nomading is possible nearly everywhere legally.
I now see complying not as limiting my freedom, but protecting it long-term.
With the right mindset and preparation, you can have amazing experiences within almost any country's laws.
Respect both the adventure and responsibility of being an ethical digital nomad.
Conclusion
Thanks for learning about the legal side of nomadism with me today! I hope this information helps digital nomads everywhere stay on the right side of the law.
Do not take legal issues lightly – ignorance is no excuse.
Please comment if this overview was helpful or if you have any other nomad questions.
Knowledge is power when it comes to remaining a legal nomad.
Share this piece so we can spread the word.
And check out my website for in-depth guides on other key nomad topics.
Happy travels – adventure awaits!
References
https://www.investopedia.com/countries-offering-digital-nomad-visas-5190861#:~:text=A%20digital%20nomad%20visa%20legally,an%20extended%20period%20of%20time.
https://www.lawfirm1.com/unlawful-entry/
Related Articles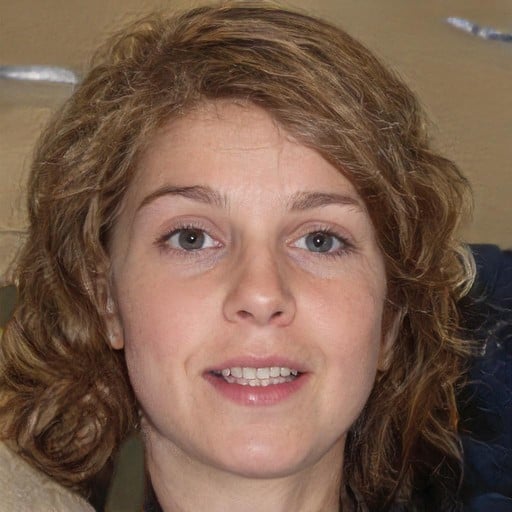 Stephanie Ansel is a well-known writer and journalist known for her unique and captivating writing style. She has written many articles and books on important topics such as the lifestyle, environment, hobbies, and technology and has been published in some of the biggest newspapers and magazines. Stephanie is also a friendly and approachable person who loves to talk to people and learn about their stories. Her writing is easy to read and understand, filled with lots of details and information, and is perfect for both kids and adults who want to learn about important topics in an interesting way.