Are you curious about work nomad jobs but don't know where to start?
While it seems exciting to travel and work remotely, there are a few things to be aware of first.
Like that time my friend Tommy tried being a digital nomad in Thailand.
Within a week, his laptop was covered in sticky rice!
Or when my cousin Sarah decided to work from her campervan – that was, until she realized internet signals don't reach the middle of nowhere.
In this guide, I'll share top career paths for the digitally inclined globetrotter.
From virtual assistants to online instructors, I'll unveil options perfect for the free-spirited traveler.
I'll also debunk common myths and cover must-know tips for smooth sailing on the road.
Stick around and you'll discover how to work wirelessly anywhere in the world.
But you don't want to end up like poor Tommy with a laptop you can't type on!
Keep reading to gain insider strategies for living that gypsy life without glitches.
KEY TAKEAWAY
What are work nomad jobs?
Work nomad jobs (1) are remote employment opportunities that allow individuals to work from various locations, often while traveling.
These roles provide flexibility, enabling individuals to balance work and adventure on their own terms.
Exploring Work Nomad Career Opportunities
Ready to take your career on the road? The growing digital nomad lifestyle opens countless avenues for location-independent working.
This guide demystifies top pathways perfect for free-spirited globetrotters seeking flexible schedules.
Whether your forte lies in writing, design, or coding, numerous online ventures cater to remote talents.
Photographers archive stock photos for sale while bloggers share niche travelogues.
Even tutors now teach virtually from sandy beaches or cobblestone plazas worldwide!
An online educator creates video courses teaching anything from languages to photography.
Business coaches advise entrepreneurs from afar.
The sole limitation rests within one's imagination for sparking others through digital content.
If you need more information regarding how to choose remote jobs, check out here.
Types of Work Nomad Jobs in 2023
Website developers and app builders construct websites, programming, and software remotely.
Distance presents no barriers.
Social media managers curate brand imagery and marketing full-time online.
Schedule posts in advance from locales of your choosing.
Virtual assistants run errands both digital and physical for remote employers via online communication.
Flexible schedules allow simultaneous travels.
Online tutors use video calls instructing anything from test prep to coding lessons while residing anywhere with a decent internet connection.
Digital product designers whether graphics, websites or other products develop virtual goods contracted independently worldwide.
Freelance writers, editors, and translators supply articles, eBooks and language services to clients never setting eyes.
Location independence opens boundless opportunities!
For adventurers seeking flexible schedules coinciding with wanderlust, digital jobs provide the perfect balance.
With the skills and know-how, the world becomes your remote workplace!
But, if you are still a beginner at digital nomad world, check out more information here.
Essential Skills for Aspiring Digital Nomads
While digital jobs allow location independence, prospective nomads must carefully consider skills necessary to thrive remotely.
Key abilities include: (2)
Strong Communication: Building rapport without face-to-face meetings requires clear, prompt correspondence.
Digital nomads actively listen to understand clients across cultures.
Self-motivation: Without regular supervision, self-starters complete tasks independently and meet deadlines. Organizational skills keep schedules orderly despite distracting surroundings.
Adaptability: Embracing diverse viewpoints and troubleshooting challenges without coworker support necessitates flexibility. Digital nomads roll with unpredictable technology or last-minute changes.
Computer Proficiency: Most remote work involves extensive device use. Nomads demonstrate efficiency in programs like Google Workspace, Asana, videoconferencing tools and other position-specific software.
Project Management: Juggling multiple clients simultaneously takes deft time management and record keeping. Digital nomads skillfully track tasks, budgets and deadlines across time zones.
Language Aptitude: For certain roles, speaking additional tongues opens more opportunities. Multilingualism aids global understanding and communication ease.
Remote Work Platforms for Digital Nomads
A bounty of online marketplaces connect skilled nomads to suitable work.
Popular examples include:
Freelance platforms like Upwork and Toptal for contractors to bid on posted jobs.
Coding repositories such as GitHub spotlight software and app portfolios.
Content mills pay per article, translating, and other text-based microjobs.
Social networks double as resumes highlighting talents on LinkedIn, Instagram and more.
Coworking communities on NomadList and Remote OK pair solopreneurs with virtual offices worldwide.
With portable careers, possessing these proficiencies widens the scope of remote viable roles wherever inspiration leads.
Technology removes limitations, enabling limitless explorations.
The Benefits of a Digital Nomad Lifestyle
Aspiring nomads ponder digital nomad life's perks.
Beyond traveling freely as work wanders with you, lifestyle prizes prove abundant.
Savvy solopreneurs maximize flexible schedules across diverse domains.
Wellness thrives as relaxation seamlessly mingles with purpose.
Fresh air and activities fill breaks, reducing stress.
A wide range of authentic cuisines tempt taste buds daily.
Cultural treasures accessible on a whim expand perspectives tremendously.
Relationships strengthen within the tight-knit digital nomad community.
Virtual coffeeshop meets kindle romances and enduring bonds across borders.
Shared tribulations and triumphs tie souls through common ground wherever the network roams.
Best Practices for Finding Work Nomad Positions
Securing employment requires methodical searches on multiple fronts.
Beyond fine-tuning one's profile, committed scouts inspect all promising leads.
Consistent application earns rewards:
Honing one's online presence masters attractive branding through profiles flaunting talents and testimonials.
Search engines optimize virtual identities prominently.
Fine-tuning resumes thoroughly detailing experiences tailors documents perfectly shaping impressive introductions.
Well-worded cover letters additionally charm potential employers.
Regularly networking expands webs of contacts through co-working spaces, online boards and relevant conferences.
You never know whose acquaintance may provide an opening.
Applying diligently involves tapping accelerators, portfolios, colleagues and personal connections whilst maintaining positive attitudes.
Patience, persistence and positivity win opportunities.
Real Stories of Successful Work Nomads
True digital nomads inspire through real-life examples proving portable careers' immense potential:
Bree from Canada teaches English online whilst roaming Asia – allowing her to combine education skills and wanderlust perfectly.
Ricardo leads a small engineering team fully-remotely from his laptop anywhere in the world caféWIFI reaches.
Camille monetizes her photography through stock footage sales and travel blogging – supporting continuous exploration through self-employment.
Aaron amassed wealth designing digital products before "retiring" as a nomad to focus on non-profit and volunteer work transporting him globally.
Their tales epitomize the boundary-pushing entrepreneurship, balance of work and play, and worldwide goodwill location independence cultivates.
With perseverance, virtual careers liberate in inspiring ways!
Common FAQs About Work Nomad Jobs
Does remote work pay the bills?
Working remotely as a digital nomad can absolutely sustain one's lifestyle and cover living expenses.
However, it requires creativity, diligence, and treating it like a business.
There are countless opportunities available in areas like coding, copywriting, online tutoring, graphic/web design, and digital marketing.
For example, professionals in the digital marketing field can take on Search Engine Optimization, content writing, social media management, and paid advertising clients from anywhere in the world.
Building experience and a portfolio of work over time allows digital nomads to steadily increase their income earning potential on platforms like Upwork and Fiverr.
Living frugally while traveling also keeps costs low.
With the right skills and business approach, remote work provides great financial flexibility for nomads.
What about taxes?
As independent contractors, digital nomads are responsible for properly paying income taxes on their earnings no matter what country they generate revenue in.
They must research and abide by tax regulations in all applicable jurisdictions.
Thankfully, many locations have modest or no income tax for digital nomads.
Still, all income should be declared.
Tools like Google Sheets can help nomads track finances and receipt documentation across borders.
Digital invoices also keep financial records organized.
Using tax domicile or resident strategies may reduce double taxation complications in some cases.
Sites like the Nomad Capitalist Forum provide advice tailored for location independent individuals on tax compliance.
With the proper planning, taxes needn't disrupt the nomadic lifestyle.
Where do nomads live and work?
For digital nomads looking to maximize productivity while traveling, co-working spaces are ideal.
They provide reliable WiFi, desk space, and the opportunity to be around other remote professionals.
Popular hub cities flush with co-working options include Chiang Mai, Bali, Lisbon, Medellín, Tbilisi, and Buenos Aires.
NomadLists.com is a great resource for finding spaces globally.
When funds are tight, cafes serving as impromptu offices abound.
Chains like Starbucks, Café de Coral, and Cafe Piano tend to have fast, stable internet ideal for remote work.
Hostels catering to long-term travelers offer dorm rooms affordable for several weeks.
Aside from cheaper rent, their social atmospheres prevent isolation.
Outdoorsy types thrive working remotely from scenic spots using mobile hotspots.
Though internet may be spotty, stunning scenery energizes productivity.
Digital marketing tools help nomads conduct business from afar including video calls, project management software, and social profiles to attract new clients.
With WiFi almost anywhere, remote jobs grant ultra-portability.
Is a reliable internet essential?
Consistently strong internet ranks among digital nomads' top concerns after healthcare.
Smooth online operations hinge on fast, reliable connections.
Researching local internet speeds, reliability, and costs merits due diligence in potential destinations.
Ask other remote workers there for recommendations.
Developers and those whose work involves large file uploads/downloads have it hardest when bandwidth lags.
Still, workarounds exist like scheduling bandwidth-heavy tasks for optimal hours.
Investing in a personal mobile hotspot grants a backup plan.
Though international data packages get pricey, they're vital for emergencies.
Offlining portions of work for flights/trips prepares for inevitable outages.
While minor interruptions may disrupt focus, portable careers weather periodic connectivity storms.
With awareness, broadband becomes just another logistical detail digital freedom affords.
Mobility's gains far outweigh remote work's few constraints.
Conclusion
And there you have it – a crash course in work nomad essentials.
I hope sparking your interest in opportunities to see the world one WiFi signal at a time.
Remember, with the right preparation this untethered lifestyle is entirely achievable.
Now get out there and start exploring possibilities to design a location-independent career.
Just be sure not to forget this advice, lest you wind up ruining electronics like hapless Sarah and Tommy.
Wishing you safe travels and smooth sailing as you embark on your digital journey!
Keep in touch from the road – I want to hear all about your international adventures.
Ciao for now!
References
https://www.flexjobs.com/blog/post/digital-nomad-jobs-v2/
https://alison.com/media-centre/articles/a-beginners-guide-to-digital-nomad-jobs-everything-you-need-to-know-with-50-examples
Related Articles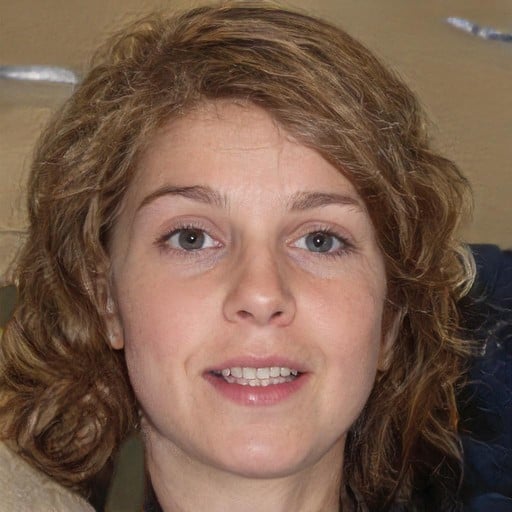 Stephanie Ansel is a well-known writer and journalist known for her unique and captivating writing style. She has written many articles and books on important topics such as the lifestyle, environment, hobbies, and technology and has been published in some of the biggest newspapers and magazines. Stephanie is also a friendly and approachable person who loves to talk to people and learn about their stories. Her writing is easy to read and understand, filled with lots of details and information, and is perfect for both kids and adults who want to learn about important topics in an interesting way.