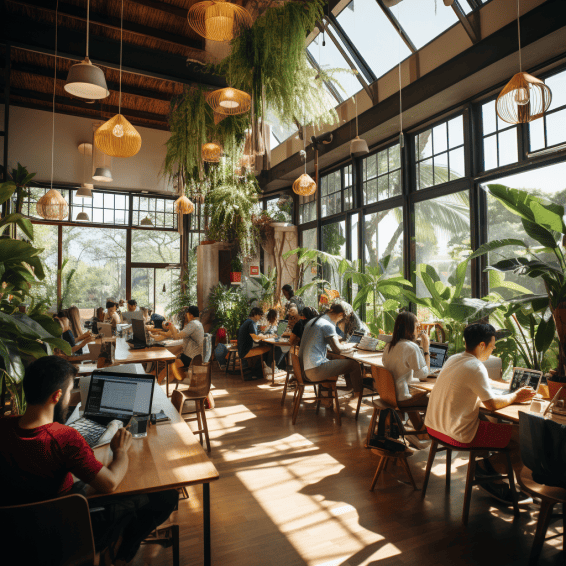 You're a digital nomad, and you're always on the move. You thrive on the freedom of living and working from anywhere in the world. But with so many destinations to choose from, planning your travel itinerary can be overwhelming. That's where digital nomad travel planning comes in – using tools and resources specifically tailored for your unique lifestyle.
In this article, we'll explore the top tools and resources available for digital nomad beginner level to help you plan your travels as a digital nomad. From creating the perfect itinerary for visiting multiple cities in one year, to joining like-minded communities while on the road, we'll cover all aspects of planning your next adventure as a location-independent professional.
So grab your laptop and let's get started!
KEY TAKEAWAY
What to know about digital nomad travel planning?
Digital nomad travel planning requires utilizing a range of tools, resources, and programs specifically tailored for their unique lifestyle. From organizing itineraries and finding reliable accommodations with good Wi-Fi, to connecting with like-minded individuals and exploring new destinations, careful planning can ensure a successful and fulfilling digital nomad journey.
What are the top tools and resources for digital nomads to plan their travels?
You're going to love these top tools and resources for planning your digital nomad adventures! (1)
First on the list is Skyscanner, an app that allows you to compare flights from multiple airlines and find the cheapest deals available. You can also set up price alerts for specific dates and destinations, so you never miss out on a great deal. Plus, their 'everywhere' search function lets you see the cheapest flights to any destination around the world.
Another must-have tool is Airbnb. This platform offers affordable accommodation options in over 190 countries, from apartments to villas and even treehouses! You can filter by location, price range, and amenities to find a place that suits your needs. Plus, many hosts offer discounts for longer stays, making it an ideal option for digital nomads who plan to stay in one place for several weeks or months.
Last but not least, Google Maps is an essential resource for any digital nomad traveler. Not only does it help you navigate new cities with ease (and without getting lost!), but it also provides information about local restaurants, attractions, and events happening nearby. You can save locations offline so that you don't need internet access while exploring a new place.
Ready to start planning your next adventure? How can you create the perfect itinerary for digital nomads visiting 12 cities in one year? Let's find out!
How can you create the perfect itinerary for digital nomads visiting 12 cities in one year?
Once you've mapped out your route, it's time to put together the perfect game plan for visiting a dozen cities in one year. The key is to balance your work schedule with your travel plans, so you can get the most out of both.
Start by breaking down each city into specific neighborhoods or areas that interest you. This will help you prioritize what sights and activities are most important to see during your stay. (2)
Next, consider transportation options between each city. Will you be flying or taking trains? Are there any budget airlines or discount train passes available? It's also important to factor in travel time and logistics such as visa requirements and vaccinations if necessary.
Don't forget about accommodations either – booking ahead of time can save money and ensure a comfortable stay in each location.
As a digital nomad, it's crucial to have flexibility in your schedule while still maintaining productivity. Make sure to block off specific work hours during each day so that you don't fall behind on projects or miss out on exploring new places. Additionally, take advantage of coworking spaces or coffee shops with reliable WiFi when necessary.
With careful planning and a bit of spontaneity, traveling through 12 cities in one year as a digital nomad can be an incredibly fulfilling experience.
When it comes to mastering life as a digital nomad in 2023, staying organized is key. From managing finances and scheduling meetings across different time zones, to finding reliable sources for internet access and local recommendations – being prepared will make all the difference.
What are some essential tips for mastering life as a digital nomad in 2023?
To really excel as a digital nomad in 2023, it's crucial to stay organized and prioritize efficiency in all aspects of your work and personal life. First, make sure you have a reliable system for keeping track of important documents, deadlines, and expenses.
Consider using an online project management tool or investing in a portable scanner to keep everything easily accessible while on the go. Additionally, streamline your daily routine by creating a schedule that allows for ample time to work, exercise, explore new destinations, and connect with other digital nomads.
Another essential tip is to be adaptable and flexible when it comes to your work arrangements. Remote job opportunities are becoming increasingly competitive as more people embrace the digital nomad lifestyle, so consider diversifying your income streams by offering freelance services or starting your own business.
You may also want to experiment with different types of workspaces – from coworking spaces to coffee shops – until you find what works best for you. Mastering life as a digital nomad in 2023 requires discipline and adaptability.
By staying organized and prioritizing efficiency in all areas of your life, you'll be able to tackle any challenge that comes your way while still enjoying the freedom and flexibility that comes with remote work.
Next up: which digital nomad programs are popular and offer the best opportunities for travel and work?
Which digital nomad programs are popular and offer the best opportunities for travel and work?
If you're looking for a way to combine work and adventure like peanut butter and jelly, popular digital nomad programs are popping up like dandelions in springtime. These programs provide opportunities to live and work remotely while traveling the world.
Here are four popular digital nomad programs that offer exceptional travel experiences:
Remote Year: This program allows you to spend 12 months living in different countries with a group of fellow digital nomads. You'll work during the day and explore local cultures during your free time.
WiFly Nomads: This program offers three-month trips to various locations around the world where you'll live, work, and play with other remote workers.
Hacker Paradise: If you're a developer or designer, this program will take you on an adventure while sharpening your technical skills alongside peers who share your passion.
Unsettled: With trips ranging from two weeks to one month long, Unsettled is perfect for those who want to experience new destinations without making a long-term commitment.
These programs provide unique opportunities for remote workers seeking adventure and connection while maintaining their productivity.
So how can you join like-minded digital nomads and connect with local communities while traveling? Keep reading to find out!
How can you join like-minded digital nomads and connect with local communities while traveling?
Immerse yourself in new cultures and make meaningful connections with local communities by joining coworking spaces, attending networking events, and exploring off-the-beaten-path destinations.
Coworking spaces offer a great opportunity to meet fellow digital nomads who share similar interests, work ethics, and travel aspirations. You can find these spaces all over the world, from bustling cities to secluded beaches. They provide you with a comfortable workspace equipped with high-speed internet, printers, coffee machines, and even meeting rooms.
Networking events are another great way to connect with locals and other digital nomads. These gatherings range from social mixers to business conferences focused on specific industries. Attending these events can help you expand your professional network while also giving you an opportunity to explore the local culture and cuisine. You might even make lifelong friends along the way.
Don't be afraid to explore off-the-beaten-path destinations. These hidden gems often offer unique experiences that are not found in guidebooks or popular tourist spots. By venturing outside of your comfort zone, you'll be able to immerse yourself in new cultures and connect with locals on a deeper level. Whether it's hiking through remote mountains or volunteering at a local school, there are endless opportunities for meaningful connections while traveling as a digital nomad.
Joining like-minded individuals and connecting with local communities is just one aspect of being a successful digital nomad traveler. But what about organized programs specifically designed for this lifestyle? Let's explore the advantages and disadvantages of these programs next…
What are the advantages and disadvantages of organized nomad programs for digital nomads?
Now that you know how to connect with like-minded digital nomads and engage with local communities, it's time to consider organized nomad programs. These programs are designed specifically for digital nomads who want to travel together, learn from each other, and grow their network. While there are advantages to joining a program, there are also some drawbacks that you should be aware of.
Advantages of organized nomad programs include the opportunity to meet new people who share similar interests and goals. You'll have access to a community of supportive individuals who can help you navigate your travels, offer advice on work-life balance, and provide emotional support when needed. Additionally, many programs provide accommodations and workspace arrangements which can be helpful if you're new to a city or country.
On the flip side, there are some disadvantages of joining an organized nomad program. Firstly, these programs can be expensive and may not fit within your budget constraints. Secondly, they often require participants to commit for a certain period of time which can limit your flexibility while traveling. Lastly, the curated experience offered by these programs may not align with your personal preferences in terms of accommodations or activities.
When considering whether an organized nomad program is right for you, it's important to weigh the pros and cons carefully. If you decide against such a program but still want support while traveling as a digital nomad, then keep reading! The next section will cover what apps/resources are available specifically tailored for your needs as a traveler in this unique lifestyle.
What are the best travel planning apps and resources specifically tailored for digital nomads?
You're probably already using apps to help make your life easier, but did you know that there are over 2 million apps available for download on the App Store alone?
When it comes to travel planning as a digital nomad, there are plenty of options tailored specifically for your lifestyle. One popular app is NomadList, which allows you to search and compare destinations based on factors like cost of living, internet speed, and safety. You can also connect with other digital nomads in the community forum.
Another helpful resource is Workfrom.co, which provides a database of coworking spaces around the world. This can be especially useful if you need a reliable workspace while traveling or want to meet other remote workers. Additionally, Airbnb has become a go-to option for many digital nomads looking for affordable accommodations in new places.
In addition to these resources, it's important to do your own research and find what works best for you and your individual needs as a digital nomad. Consider factors like time zones, local customs and laws, and visa requirements before making any travel plans.
With some careful planning and organization, being a successful digital nomad is definitely possible!
What are some important considerations and tips for becoming a successful digital nomad?
To become a successful remote worker who travels, it's crucial to carefully consider factors like time zones and visa requirements. When planning your travel itinerary, take into account the time differences between your home base and the countries you plan to visit. This will determine when you can work and communicate with clients or colleagues.
Additionally, make sure you have all necessary visas before departing to avoid any delays or issues.
Staying organized is also essential for digital nomads. Keeping track of deadlines, meetings, and tasks while on the go can be challenging but there are tools available to help. Utilize productivity apps like Trello or Asana to manage your workflow and keep everything in one place. Also, consider using a virtual assistant to handle administrative tasks so that you can focus on important projects.
It's important to maintain a healthy work-life balance as a digital nomad. Being able to separate work from leisure time is crucial for avoiding burnout. Make sure you schedule downtime for yourself during your travels and prioritize activities that bring you joy outside of work hours. Remember that being a digital nomad is about experiencing new cultures and having flexibility in your life – don't let work consume all of your time!
Conclusion
Congratulations! You've successfully navigated through the world of digital nomad travel planning. By using top tools and resources, creating the perfect itinerary, and mastering life as a digital nomad in 2023, you're well on your way to becoming a successful digital nomad.
Joining like-minded communities while traveling and utilizing travel planning apps specifically tailored for digital nomads are also key components to success. However, it's important to remember that there are still advantages and disadvantages to organized nomad programs. It's up to you to decide what works best for your lifestyle and goals.
Don't forget about the importance of staying connected with local communities while traveling. This will not only enhance your experiences, but also provide opportunities for personal growth and cultural immersion.
Overall, being a successful digital nomad requires flexibility, adaptability, and a willingness to learn from both successes and failures. But with determination and perseverance, you can live your dream of working remotely while exploring the world around you.
Happy travels!
References
https://nomadpick.com/collection/travel-planning/
https://nomadsembassy.com/digital-nomad-itinerary-12-cities-in-one-year/
---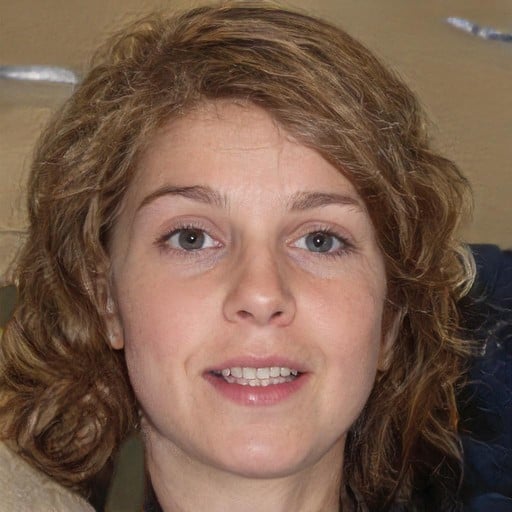 Stephanie Ansel is a well-known writer and journalist known for her unique and captivating writing style. She has written many articles and books on important topics such as the lifestyle, environment, hobbies, and technology and has been published in some of the biggest newspapers and magazines. Stephanie is also a friendly and approachable person who loves to talk to people and learn about their stories. Her writing is easy to read and understand, filled with lots of details and information, and is perfect for both kids and adults who want to learn about important topics in an interesting way.