Hey fellow working wanderers! As a digital nomad, I know securing reliable WiFi and communication tools abroad is crucial. But with so many services touting global connectivity, how do you choose? After testing countless platforms across five continents, I'm sharing my insider take on the top and essential tools for nomadic work.
Whether you're a remote employee, entrepreneur or creative, you need tech that travels well. I've compared popular options like Google Fi vs. Airalo for phone plans, Coworking spaces vs. coffee shops for WiFi hotspots, and Zoom vs. Slack for team communication. Dig into my on-the-ground experiences to find your productivity soulmates.
From VPNs to virtual mailboxes, I've got the skinny on services built for location-independent living. Gear up with my tips to build your digital toolkit for working from anywhere. Ditch the desk and hit the road armed with platforms optimized for the nomadic life.
The world is your office – let's set you up for success!
KEY TAKEAWAY
Comparing essential services for digital nomads, what should you know?
Service comparisons for digital nomads provide valuable insights and guidance in choosing the best services to enhance their nomadic lifestyle. From accommodation and transportation to coworking spaces and travel insurance, these comparisons help digital nomads make informed decisions and optimize their experiences on the go.
Communication and Connectivity
Reliable WiFi and connectivity is every digital nomad's lifeline. After testing endless options abroad, here's my take on the top services for staying linked up on the go.
For WiFi, coworking spaces take the cake for speed and reliability compared to cafes. Options like WeWork provide secure, fast internet perfect for Zoom calls. Though pricier, dedicated work spaces eliminate hunting for outlets or competing for bandwidth.
For pocket WiFi, I recommend Skyroam or GlocalMe hotspots over phone tethering which drains battery. Though not cheap, they offer secure LTE internet worldwide with no clumsy contracts. With 500MB-1GB daily data, they're ideal for when public WiFi falls short.
Finally, don't travel without a VPN like ExpressVPN or NordVPN to encrypt your connection and bypass geo-restrictions. VPNs are a must for safe browsing and accessing country-locked content. Find one offering unlimited data and global server locations to stay protected continent-hopping.
With the right services, you can work smoothly from anywhere. Share your digital nomad connectivity kit so we can swap tips!
Let's stay connected on the road and explore without FOMO. The world awaits – ready, set, roam!
Travel and Transportation
Planning transport and travel as a digital nomad requires some serious multitasking. With the right platforms, you can book flights and ground transportation for hopping around the globe seamlessly.
For booking flights, I love the flexibility of online travel sites like Kiwi and Google Flights for easily building complex multi-city itineraries. And always use a VPN when searching for airfare – it hides your location and can unmask cheaper regional fares not visible otherwise. I once saved over $300 on a flight using my VPN!
Once on the ground, Uber or Bolt consistently beat car rentals for quick airport pickups and crosstown trips in my experience. With an international e-wallet like Wise, you can load local currency and pay without fussy cash exchanges. And don't forget travel insurance – I rely on SafetyWing for plans catering specifically to frequent, long-term travelers.
Streamlining transit logistics allows you to focus on the fun parts! With the right platforms, you can book planes, trains and automobiles for your next destination in minutes. Share your road-tested travel hacks and let's master stress-free jetsetting! The world's wonders await – it's time to make moves.
Finances and Banking
Managing money on the move takes some finesse. After testing endless options, here are my picks for keeping your finances flowing smoothly no matter where you roam.
For your primary bank, digital banks like Wise or Revolut can't be beat for fee-free spending and ATM withdrawals abroad. Unlike traditional banks, you can open accounts online and use global debit cards immediately.
Additionally, services like TransferWise or CurrencyFair are lifesavers for sending funds internationally. They offer low transfer fees and competitive exchange rates, saving loads versus banks for moving money worldwide.
Finally, crypto platforms like Coinbase make accessing and using cryptocurrency a breeze with intuitive apps and debit cards. Crypto allows fee-free cross-border transfers 24/7 – ideal for nomads needing to move funds quickly.
With these optimized solutions, you can access cash, send money, and make payments seamlessly anywhere you wander. Never stress about finances on the road again! Share your money-management victories so we can all master nomadic budgeting.
Health and Wellness
Staying healthy and grounded when constantly on the move poses unique challenges. After much trial and error, I've dialed in the ideal services for thriving as a global nomad.
For medical care, telehealth platforms like Teladoc offer 24/7 access to doctors by phone or video. They can diagnose issues, prescribe medication, and refer you to in-person care nearby. Much easier than hunting down a local doctor in every new destination!
To cover healthcare costs, specialized insurance like SafetyWing or WorldNomads replaces restrictive domestic policies with plans catering specifically to digital nomads worldwide. Pick one covering your destination region to ensure you're covered when traveling.
And for mental wellness, apps like Headspace and Calm provide guided meditation, breathing exercises and more from anywhere. Don't underestimate the importance of routines for mindfulness and introspection while regularly uprooting.
With support systems tailored for a transient lifestyle, you can stay healthy and grounded as you chase horizons. Never hesitate to reach out!
Together we can share tools and tips to thrive as nomads. Onward!
Work and Productivity
As a digital nomad, your office is wherever your laptop is. That means having mobile-friendly systems to stay on task and motivated. After testing endless options, these are my top picks for working effectively from anywhere.
For team collaboration, communication tools like Slack, Asana and Notion allow you to chat, share files, assign tasks, track projects and more with colleagues worldwide. They keep everyone aligned no matter the time zones between you. I use Slack for quick questions and Notion as an all-in-one hub for larger project management.
For actual work, apps like Grammarly, Evernote and Canva give you essential writing, organizing and design tools in one spot online. No need to juggle clunky desktop programs and files! I draft, proofread and schedule social posts all in Canva.
Finally, sites like Skillshare, MasterClass and LinkedIn Learning are amazing for picking up new skills remotely with online classes taught by experts. Learning on the go helps fuel your passions and career from anywhere. I've taken virtual photography and marketing classes during my downtime.
With these streamlined, cloud-based systems, you can work productively from any corner of the globe without missing a beat. Never sacrifice productivity just because you're on the move! Share the tech making your nomadic work possible – I'm always eager to discover new helpful platforms and tools!
Leisure and Entertainment
While work is important, don't forget to embrace play! Building community and following your bliss is vital for mental health as a nomad.
For finding your people, join sites like NomadList and Facebook groups to connect with fellow digital wanderers nearby. Attend meetups when possible to combat loneliness on the road. As an introvert, I've learned to push myself to be social and make friends abroad. The connections keep me grounded and give me people to explore with.
For entertainment, streaming sites like Netflix and Spotify allow you to enjoy TV, movies, music and more worldwide. Just use a VPN to bypass geographic restrictions anywhere. I binge watch shows while working out at "home" hotels to recreate my routines.
And check sites like Airbnb Experiences for unique local tours and activities run by community members. Partaking in cultural traditions like cooking classes or walking tours allows you to connect deeply wherever you land. Meaningful immersion makes travel so rewarding.
Prioritize playtime and community along with work – you deserve both! Let's swap self-care tips and build a support network as nomads. I've learned that scheduling non-work activities keeps me balanced and prevents burnout.
Together we can see the world while also nurturing our souls. The nomadic life allows us to have it all!
Safety and Security
While the nomadic life is exhilarating, you must remain vigilant. Use these tools to safeguard your devices, data, and wellbeing abroad.
For digital security, I highly recommend installing comprehensive antivirus software like Avast, AVG or Malwarebytes to protect all your devices from cyber threats. Also enable two-factor authentication everywhere possible, especially for financial accounts, to prevent hacking. With remote work, our data is constantly vulnerable on the road. I once had a laptop compromised at a coworking space in Thailand – don't make my mistake!
To keep your precious data safe, use cloud storage like Dropbox or Google Drive to continuously backup important files off your physical devices. And robust password managers like LastPass generate and store incredibly strong, unique passwords for all your accounts. I used to use weak, duplicate passwords until I got locked out of a banking account overseas – learn from my foolishness!
Finally, services like Epler and Falck allow you to access 24/7 emergency medical, security and travel assistance anywhere in the world. Have their phone number on hand for any serious crisis like a health emergency or robbery abroad. As a solo female nomad, I find emergency response services bring major peace of mind while traveling alone.
Make safety and preparedness a priority, no matter how swept up in wanderlust you may feel! Let's trade tips and watch each other's backs out there.
With vigilance and the right tools, we can securely roam the planet with confidence.
Frequently Asked Questions
What is a digital nomad?
A digital nomad is an individual who leverages technology to work remotely and lead a location-independent, nomadic lifestyle. They often travel frequently or semi-permanently while earning an income online through remote work opportunities like freelancing, e-commerce, or running location-agnostic businesses.
The digital nomad lifestyle enables people to explore the world and experience new cultures and places while maintaining a steady income flow. With the rise of smartphones, laptops, global connectivity and flexible remote work policies, this lifestyle is increasingly accessible.
Why are essential services crucial for digital nomads?
Essential services are absolutely vital for digital nomads to sustain their remote, mobile lifestyle. Reliable communication platforms provide the connectivity required for work and socializing online. Lodging and travel services assist with mobility and accessing accommodations globally.
Financial, insurance and logistics services allow access to banking, healthcare, and emergency resources worldwide. Productivity software and tools enable effective remote work capabilities. Leisure and community services combats isolation and burnout. And security services safeguard safety of devices, belongings and personal wellbeing. This complex support infrastructure gives digital nomads the freedom and confidence to live and earn income while frequently uprooting.
Can digital nomads access essential services in remote or less developed areas?
While access to robust essential services may vary in very remote or less developed regions, the increasing popularity of digital nomadism has led to improved availability of support infrastructure even in unconventional destinations.
With thorough research and planning, digital nomads can often still find suitable options for critical amenities like connectivity, housing, transportation, banking and healthcare in far-flung areas. Services may be more basic, unreliable or expensive compared to big cities. But existing digital nomad communities and locals can provide guidance to hidden resources. Flexibility and self-reliance skills expand the frontiers of where nomadic life is viable.
Conclusion
There you have it – insider tips to build your remote work tech stack from anywhere! To recap, choose flexible phone plans like Google Fi, scout reliable WiFi at coworking spaces, and connect with tools like Slack. Take your pick from the top-rated services designed for the nomadic lifestyle.
Now that you've got the lowdown on the best digital nomad tools, it's time to plot your next adventure!
Share your globetrotting experiences and productivity hacks with fellow location-independent souls.
Digital wanderers unite – together we can work and explore from every corner of the planet!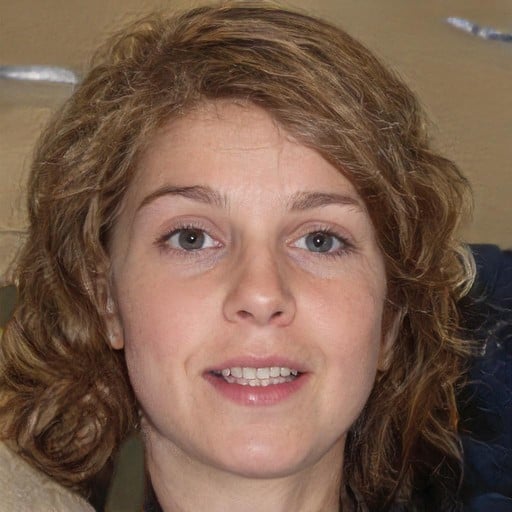 Stephanie Ansel is a well-known writer and journalist known for her unique and captivating writing style. She has written many articles and books on important topics such as the lifestyle, environment, hobbies, and technology and has been published in some of the biggest newspapers and magazines. Stephanie is also a friendly and approachable person who loves to talk to people and learn about their stories. Her writing is easy to read and understand, filled with lots of details and information, and is perfect for both kids and adults who want to learn about important topics in an interesting way.