Dreaming of traveling the world but need to earn income too?
Yes, it's absolutely possible to work remotely while having adventures!
As a digital nomad who has worked from Airbnbs, co-working spaces, and even tropical beaches, I've discovered the best jobs you can do from anywhere.
When I first started traveling with my laptop, I made some funny mistakes trying to balance work and new experiences in each destination.
But with the right remote gigs, you can earn and learn as you journey to amazing places.
In this guide, I'll share entertaining stories of figuring out remote work and travel.
You'll discover flexible, well-paying jobs perfect for the digital nomad lifestyle.
I'll provide tips to impress remote employers too.
By the end, you'll have trusted guidance and inspiration to create work that funds your travels, instead of chaining you to a desk.
Grab your travel journal and let's start exploring the exciting world of work and adventure with no limits!
KEY TAKEAWAY
Jobs to work remotely while traveling, what to know?
Jobs that allow you to work remotely while traveling offer the freedom to explore new places while earning a living.
From freelance writing to digital marketing, these roles empower you to work from anywhere with an internet connection.
Top Remote Jobs for Travel Enthusiasts
If you want to earn an income while journeying the globe, certain remote jobs align well with a location-independent lifestyle.
Here are top-paying roles for travel lovers:
Freelance Writer – Leverage your writing skills with clients seeking blog posts, web content, social media captions, and more.
Writers can work from anywhere with internet access.
Pitch to publications, apply on job boards, or seek direct clients.
Average pay is $20-$50 per hour based on experience.
Virtual Assistant (1) – Provide admin support like calendar management, email handling, and project coordination for companies or individuals.
No specific degree is required, just strong organizational skills.
Many VAs work full or part-time for $15-$35 per hour.
Graphic Designer – Design visuals for brands' websites, ads, social media, and products.
Most work is done independently and submitted online.
Graphic designers earn $20-$75 per hour or charge project rates.
SEO Specialist – Help websites rank higher in search and drive traffic.
Analyze keywords and optimize site content.
Strong writing and analytical skills are needed.
Average pay ranges from $50-$150+ per hour.
Social Media Manager – Create social content, engage followers, run ads, and craft strategies for brands' accounts.
A mix of creativity and analytical ability is ideal.
Pay averages around $40-$60 per hour.
Web Developer – Build and code websites, apps and platforms for diverse clients.
Knowledge of languages like HTML, CSS, JavaScript is required.
Developers make $50-$150 per hour or more.
With online tools and global opportunities, these remote jobs offer income without an office.
Just bring your laptop and choose your preferred job!
Skills Needed for Successful Remote Work and Travel
To land awesome remote gigs that fund your travels, develop these in-demand skills (2):
Time management – Meet deadlines and schedule work independently without constant oversight
Self-motivation – Stay focused on tasks without office team accountability
Communication – Convey messages clearly to team members in various time zones and contexts
Tech savvy – Utilize tools like Slack, Zoom, Trello, G-Suite, project software fluently
Prioritization – Judge what needs immediate attention versus lower-urgency tasks
Adaptability – Adjust to changing priorities and client needs with agility
Problem-solving – Proactively address issues and find solutions without guidance
Productivity – Work efficiently with fewer distractions to accomplish objectives
With discipline and passion, earning through remote work while traveling the world is absolutely possible.
Develop sought-after skills and land that dream job to fund the adventures ahead!
The digital nomad lifestyle awaits.
A Comprehensive List of Remote Jobs You Can Do While Traveling
Thanks to technology, a wide array of jobs can be done remotely while having the freedom to travel. Here are top careers perfect for digital nomads:
Writer – Freelance writers can create blog posts, web content, eBooks, social media posts and more for diverse clients. Strong writing skills are key but no specific degree is required.
Translator – Fluency in multiple languages is needed to translate documents, audio, websites, videos, books and other content. Translators work remotely with files submitted online.
Graphic Designer – Design visual assets like social media posts, ads, logos, presentations and marketing materials for brands and businesses remotely.
Web Developer – Build, code and program websites, apps, platforms and software for clients from anywhere. Technical skills like HTML, CSS, JavaScript are required.
Virtual Assistant – Provide administrative support in areas like email handling, calendar management, making travel arrangements and more. Organizational skills are vital.
Search Engine Optimization Specialist – Help websites and online content rank higher in search engines and drive traffic through research, writing and data analysis.
Social Media Manager – Create social strategies and daily content while building engagement and managing ads for brands through their social accounts and platforms.
Teacher/Tutor – Teach English, academic subjects or skills like music online via video chat or pre-recorded lessons. Some require certification.
With the rise of remote work, pursuing your career and passion for travel is achievable with the right role. The digital nomad lifestyle awaits!
If you are still a beginner, consider checking out the article here.
How to Transition to Remote Work and Travel Seamlessly
Making a smooth transition to traveling the world while working remotely involves strategy and preparation:
Research locations thoroughly to choose affordable places with good infrastructure like internet access, power, safety for productive work.
Obtain any necessary visas, permits, vaccinations and travel documents well in advance.
Build up savings to cover initial transition costs and living expenses. Budget wisely.
Make work arrangements with current employer to go remote or line up new remote jobs.
Test working abroad while taking short trips before long-term commitments.
Set up tools and systems to keep productivity steady as you shift locations, like calendars, project management platforms, communication channels.
Create ideal home office setups for concentration with headphones, portable monitors and reliable wifi access.
Form connections and community support in your destinations for tips and motivation.
With the right mindset and preparation, you can thrive working remotely wherever your travels take you.
A fulfilling adventure of combining work, passion and global experiences awaits!
Remote Work Travel Programs: Explore the World While You Work
Specialized programs now make it easier than ever to travel while working remotely.
Here are top companies offering structured opportunities:
Remote Year – Offers group trips where you work and live with others in destinations worldwide for 1-12 months. All logistics are arranged. Simply bring your job. Costs start around $2,000 a month.
Hacker Paradise – Community for remote workers to collaborate and travel together in locales like Europe, Central America, and Asia. Use home base hubs to explore regionally. Prices from $1,000 monthly.
WiFly Nomads – Provides private accommodations, co-working spaces, and local experiences in countries like Greece, Spain, and Mexico. Programs range from 3 weeks to 3 months, starting at $2,000.
Roam – Global network of co-living spaces and flexible 3 week to 3 month programs focused on community, productivity and cultural immersion. Locations across Europe, US, Latin America and Asia.
Unsettled – Choose month-long international programs with workspace access and weekend cultural excursions. Destinations like Bali, Mexico City, London. All-inclusive costs around $2,500 per month.
Structured travel and remote work programs simplify the logistics so you can focus on your career and adventures. Sample top destinations and communities!
Balancing Work and Travel: Tips for Staying Productive on the Go
Combining a remote job and travel takes effort but is rewarding. Use these tips to excel:
Set regular work hours and stick to them daily, despite distractions. Maintain your usual professionalism.
Carefully evaluate if certain trips will compromise your workload before booking. Avoid scheduling complex projects when traveling to inconvenient time zones or remote areas.
Block your calendar and communicate availability to avoid maxing out your schedule between work and activities. Build in time buffers.
Take advantage of co-working spaces for guaranteed strong WiFi and productivity.
Bring noise-cancelling headphones and portable desks to create on-the-go workspaces.
Set goals for immersing locally during non-work hours like practicing language skills or meeting locals.
Provide ample notice and prepare diligently for colleagues covering when you are truly unavailable during any trips.
Consider starting as a freelancer handling defined projects versus heavy client loads that require constant availability.
With intention and planning, you can thrive as a productive remote worker unrestrained by geography.
Follow your dreams of adventure and professional growth in tandem!
Maximizing Your Travel Experience While Working Remotely
Combining work and travel lets you fully experience destinations beyond hotels and tourist sites. Get the most from your location:
Take calls or attend meetings from unique settings like parks, cafes, beaches to inspire creativity.
Explore locally on foot or public transport during breaks. Wandering often leads to discoveries.
Make acquaintances at co-working spaces and social events. Locals provide insider tips.
Learn the basics of the local language. Use apps, take lessons or practice with locals. Immersion enhances travel.
Visit outdoor markets, grocery stores and malls. Observe everyday culture.
Hop buses, trains, and taxis instead of tours. Move on a local's schedule.
Stay in non-touristy neighborhoods or vacation rentals. Feel part of a real community.
Avoid isolating yourself in hotels. Interact with people and the environment.
Join local fitness, art, or hobby groups to meet passionate locals. Shared passions connect.
Offer your skills like language tutoring to give back and make connections.
With intention, remote work can expand your cultural understanding and experiences.
Let your location inspire you both professionally and personally!
Frequently Asked Questions About Remote Work and Travel
If exploring the world while working remotely intrigues you, some common questions arise:
Do I need specific qualifications? Flexible remote roles like writing, design, virtual assisting and more value skills over degrees. But some careers like engineering or law require credentials.
How do I find remote jobs? Search job boards, company sites and LinkedIn for remote listings. Leverage your network and pitch clients directly. Sign with freelance marketplaces.
Can I work anywhere? Ensure locations have infrastructure to support productive work like electricity, wifi and access to needed services and supplies.
How do I manage taxes? Look up tax laws on foreign income and residency requirements for countries you plan to stay in. Many digital nomads maintain official residency in low/no income tax states.
Is special visas required? Some countries offer digital nomad visas but most tourist visas or temporary stays are fine. Double check requirements.
What about healthcare? Look into international health insurance and evacuation coverage. Supplement with travel insurance as needed.
With the right diligence, you can craft an adventurous remote work lifestyle. Turn travel dreams into realities!
Conclusion
The options are endless for remote jobs that support a life of travel and freedom.
With in-demand skills and smart preparation, you can build your own career that fits into a suitcase.
Where will your remote work and wanderlust take you – beaches in Thailand, European capitals, South American ruins?
I hope these tips provide a blueprint for turning your travel dreams into reality.
Let me know if you have any other questions as you embark on this rewarding remote work and travel journey.
And please share this guide if you know someone else aiming to see the world while funding their adventures through remote jobs.
The digital nomad lifestyle is calling – time to answer it! Bon voyage!
References
https://www.investopedia.com/terms/v/virtual-assistant.asp
https://finance.yahoo.com/news/8-skills-highlight-applying-remote-130009516.html
Related Articles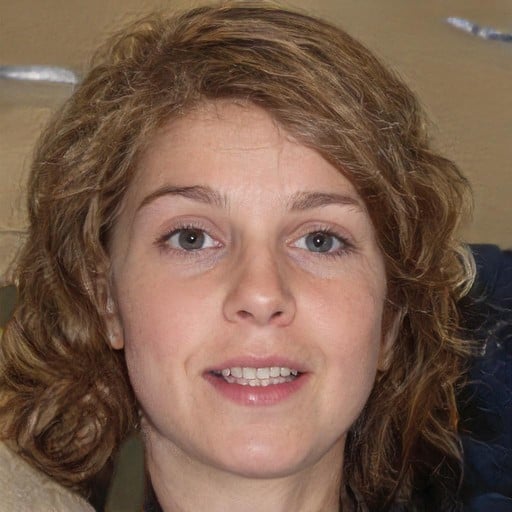 Stephanie Ansel is a well-known writer and journalist known for her unique and captivating writing style. She has written many articles and books on important topics such as the lifestyle, environment, hobbies, and technology and has been published in some of the biggest newspapers and magazines. Stephanie is also a friendly and approachable person who loves to talk to people and learn about their stories. Her writing is easy to read and understand, filled with lots of details and information, and is perfect for both kids and adults who want to learn about important topics in an interesting way.