Traveling can be an exciting and rewarding experience, but it can also disrupt your healthy eating habits.
While it may be tempting to indulge in the local cuisine and let go of your dietary restrictions, maintaining a healthy diet while traveling is important for both physical and mental well-being.
With some planning and mindful choices, you can enjoy your trip without sacrificing your health.
Before embarking on your journey, it's important to plan ahead for healthy eating.
This means researching the local cuisine, identifying healthy options on menus, and bringing along nutritious snacks to avoid being tempted by unhealthy options.
Staying hydrated with water instead of sugary drinks is also crucial for maintaining proper bodily functions while traveling.
By following these tips and balancing indulgence with moderation, you can maintain a healthy diet while still enjoying all that travel has to offer.
KEY TAKEAWAY
What should you know about maintaining a healthy diet while traveling?
Maintaining a healthy diet while traveling is possible by planning ahead, choosing healthy options, staying hydrated, and being mindful of portion sizes. It is important to prioritize self-care even while on the go.
Planning Ahead for Healthy Eating
You'll want to start thinking ahead and making some smart choices if you don't want to end up feeling bloated, sluggish, or guilty about what you're eating on your trip.
One of the best things you can do is pack healthy snacks that will keep you satisfied in between meals.
Options like nuts, dried fruit, granola bars, and fresh fruits are easy to transport and won't weigh down your luggage.
Another way to plan ahead for healthy eating is by researching restaurants and cafes at your destination before leaving home. (1)
You can look up menus online or use apps that provide recommendations for healthy dining options.
This will help you avoid fast-food chains or restaurants with limited vegetarian or gluten-free options.
If you're staying in a hotel with a kitchenette, consider going grocery shopping upon arrival so that you have access to fresh produce, lean proteins, and whole grains while on vacation.
By taking these steps beforehand, not only will you be able to maintain a balanced diet but also enjoy trying new foods without feeling guilty about indulging in local cuisine.
Researching Local Cuisine
Exploring the local cuisine can be a fun and exciting way to experience new cultures and flavors, but it's important to be mindful of how our food choices impact our overall well-being on the road.
Researching local cuisine before your trip can help you make informed decisions about what foods to try and what to avoid.
Here are three tips for researching local cuisine:
1. Look up traditional dishes: Learning about popular dishes in the area you're visiting can give you an idea of what types of ingredients are commonly used in the local cuisine. This way, you can prepare yourself for any potential unfamiliar or exotic ingredients.
2. Check out restaurant reviews: Websites like TripAdvisor or Yelp can offer insight into the quality of food at different restaurants in your destination. You may also find recommendations from locals who have tried specific dishes that are worth trying.
3. Consider dietary restrictions: If you have any dietary restrictions or allergies, it's important to research which restaurants or cuisines will accommodate those needs. You may need to learn key phrases in the local language to communicate your needs while dining out.
By doing some research ahead of time, you'll be better equipped to make healthy food choices while still enjoying new culinary experiences during your travels.
Asking locals for recommendations is another great way to learn more about healthy options when eating out abroad.
Locals know their own cuisine best and may be able to suggest healthier alternatives that aren't as well-known among tourists.
In addition, they may have insider knowledge about where ingredients come from and how they are prepared, giving you a better understanding of what goes into each dish on the menu.
In the next section, we'll explore how identifying healthy options on menus can further support maintaining a healthy diet while traveling.
Identifying Healthy Options on Menus
When you're perusing the menu, your eyes dart around searching for a dish that will satisfy your cravings without sacrificing wholesome ingredients and nutrition.
It can be challenging to identify healthy options while dining out, especially when you're in an unfamiliar city or country.
However, with a little know-how and some careful consideration, you can make informed choices that align with your dietary goals.
Start by scanning the menu for keywords like 'grilled,' 'baked,' or 'steamed.' These cooking methods typically involve less oil and fat than fried or sautéed dishes.
Look for protein-rich options like lean meats, fish, tofu, or legumes paired with whole grains and vegetables.
Avoid creamy dressings and sauces in favor of vinaigrettes or salsas.
And don't be afraid to ask your server about ingredient substitutions or preparation methods.
Remember that portion size matters too.
Restaurants often serve large portions that are meant to be shared between multiple people.
Consider ordering half portions or sharing an entrée with a friend to avoid overeating.
If all else fails, remember that it's okay to indulge in moderation – just balance it out with healthier choices throughout the day.
As you navigate menus during your travels, keep in mind that sometimes healthy options may not be readily available.
That's why bringing along some healthy snacks on the go is always a good idea – which we'll explore further in the next section.
Bringing Healthy Snacks on the Go
Don't let hunger ruin your trip and leave you feeling hangry – pack some tasty and satisfying snacks to keep you fueled and energized while exploring.
Bringing healthy snacks on the go is a great way to maintain a healthy diet while traveling.
When packing, choose options that are high in protein, fiber, and healthy fats such as nuts, seeds, or roasted chickpeas.
These snacks will keep you full for longer periods of time and prevent you from reaching for unhealthy options.
Another great option is fresh fruits like apples or berries that are easy to carry around and provide natural sweetness without added sugars.
If you have access to a cooler or refrigerator during your trip, consider bringing pre-cut vegetables like carrots or cucumbers with hummus for a refreshing snack that also provides important vitamins and minerals.
While it may be tempting to grab chips or candy from convenience stores along the way, having healthy snacks readily available will help curb those cravings for unhealthy options.
By being prepared with nutritious choices throughout your travels, you can maintain your energy levels and feel good about the food choices you make while on the go.
Avoiding Tempting Unhealthy Options
It's tough to resist the allure of unhealthy snacks while on the road, so having nutritious options readily available is crucial to staying on track with your wellness goals.
When you're traveling, it's easy to be swayed by fast food and convenience store snacks that are often high in calories, sugar, and fat.
However, if you take the time to plan ahead and bring healthy snacks with you, you can avoid temptation altogether.
One way to avoid succumbing to unhealthy foods is by packing a variety of nutrient-dense snacks like fresh fruit, nuts, seeds, and whole grain crackers.
These snacks provide sustained energy throughout the day without spiking your blood sugar levels or causing crashes later on.
Additionally, bringing a reusable water bottle with you can help curb cravings for sugary drinks that may be tempting while traveling.
If finding healthy food options seems impossible while traveling, consider researching restaurants or grocery stores in advance that offer healthier meal choices.
Many restaurants now offer plant-based options or meals made with lean protein sources like chicken or fish.
By planning ahead and making an effort to prioritize your health while on the go, you'll feel better physically and mentally during your travels.
Alternatively, you should check this article about fitness tips to help you maintain good mental.
Staying Hydrated with Water
Staying hydrated with water is essential for feeling refreshed and energized during your travels. (2)
Drinking enough water can help prevent dehydration, fatigue, headaches, and jet lag.
When you're on the go, it's easy to forget to drink enough water because you're busy sightseeing or running errands.
To avoid this, carry a refillable water bottle with you at all times.
You can fill it up at public fountains or buy bottled water when necessary.
Many people prefer sugary drinks like soda or energy drinks when they travel because they taste better than plain water.
However, these beverages are loaded with sugar and empty calories that can harm your health in the long run.
Instead of reaching for a soda, try adding some flavor to your water by infusing it with fresh fruits like lemon, lime, cucumber or berries.
This will make your drink more enjoyable without adding any artificial sweeteners.
To stay properly hydrated while traveling, aim to drink at least 8-10 glasses of water per day depending on your activity level and climate.
If you're unsure whether you're drinking enough fluids, check the color of your urine – if it's pale yellow or clear then you're doing well; if it's dark yellow or amber-colored then you need to drink more fluids.
Remember that drinking plenty of water will not only help keep you healthy but also boost your energy levels so that you can make the most out of your travels!
Limiting Sugary Drinks
Cutting back on sugary drinks can be a challenge, but it's essential for maintaining good health and energy levels during your travels.
Sugary drinks like soda, fruit juices, and sports drinks may seem refreshing, but they contain high amounts of added sugars that can lead to weight gain and other health problems.
Instead of reaching for these sugary beverages, opt for water or unsweetened tea whenever possible.
If you're craving something sweet, try adding a slice of lemon or lime to your water or ordering a small size of your favorite sugary drink instead of the large.
Another option is to bring along packets of sugar-free drink mixes that you can add to your water bottle.
These options will help satisfy your cravings while also keeping you hydrated without the excess sugar.
By limiting sugary drinks during your travels, you'll not only be doing yourself a favor by staying healthy and energized but also saving money in the long run.
So next time you reach for that soda or fruit juice at the airport kiosk or on the plane, remember the negative effects it can have on your body and make a conscious effort to choose healthier options instead.
Transition: Now that you know how important it is to limit sugary drinks during travel, let's move onto another aspect of maintaining a healthy diet – balancing indulgence with moderation.
Balancing Indulgence with Moderation
Traveling can be an exciting adventure full of new experiences, but it's important to remember that indulging in local cuisine and treats should be balanced with moderation to avoid feeling sluggish or bloated during your trip.
It's easy to get caught up in the excitement of trying new foods and wanting to indulge in everything, but overindulgence can lead to discomfort and even health issues.
One way to balance indulgence with moderation is by being mindful of portion sizes and listening to your body's hunger cues.
Another helpful tip for balancing indulgence with moderation while traveling is to prioritize healthy options when possible.
Look for restaurants or cafes that offer healthier menu items, such as salads or grilled proteins, and try incorporating more fruits and vegetables into your meals.
This doesn't mean you have to completely avoid local specialties or decadent desserts – just aim for a balance between these treats and healthier choices.
Lastly, don't forget about staying hydrated! Drinking enough water is essential for maintaining energy levels and avoiding dehydration while traveling.
While it may be tempting to reach for sugary drinks or alcoholic beverages, try alternating those with glasses of water throughout the day.
You'll feel better overall if you're properly hydrated and not relying on caffeine or sugar for energy boosts.
By balancing indulgence with moderation, prioritizing healthy options, and staying hydrated, you can enjoy all the delicious foods and drinks that come along with traveling without sacrificing your health or well-being.
Conclusion
Congratulations, you've successfully navigated the challenges of maintaining a healthy diet while traveling! By planning ahead, researching local cuisine, identifying healthy options on menus, and bringing your own snacks, you were able to make smart choices and stay on track.
Even when faced with tempting unhealthy options, you remembered to prioritize hydration with water and limit sugary drinks.
Remember that balance is key – indulging in local treats can be part of the fun of travel as long as it's done in moderation.
As the saying goes, 'everything in moderation, including moderation.'
Keep up the good work and continue making healthy choices even when on the go.
Your body will thank you for it!
If you need more information about living healthy as a digital nomad, you should check it out.
References
https://www.havewifiwilltravel.com/posts/2018/9/20/our-best-tips-for-staying-healthy-on-the-road
https://blog.travelwifi.com/en/digital-nomad-tips-for-boosting-health-and-wellness/
Related Articles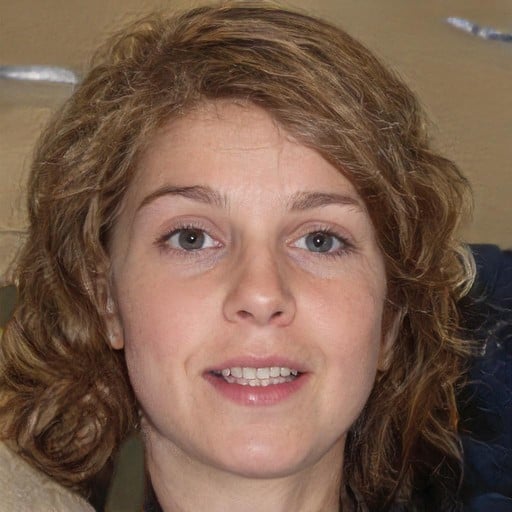 Stephanie Ansel is a well-known writer and journalist known for her unique and captivating writing style. She has written many articles and books on important topics such as the lifestyle, environment, hobbies, and technology and has been published in some of the biggest newspapers and magazines. Stephanie is also a friendly and approachable person who loves to talk to people and learn about their stories. Her writing is easy to read and understand, filled with lots of details and information, and is perfect for both kids and adults who want to learn about important topics in an interesting way.