Looking to work as a digital nomad without breaking the bank? Well, I've got some good news for you.
In this article, I'll reveal the cheapest places to live and work as a digital nomad. From hidden gems to rising destinations, we'll explore the wallet-friendly nomad zones that offer incredible value for your money.
So, if you're ready to embark on an affordable adventure, keep reading to discover where you can thrive for less as a digital nomad.
KEY TAKEAWAY
Where Is the Cheapest Place to Work as a Digital Nomad?
The cheapest places to work as a digital nomad can vary, but countries in Southeast Asia like Vietnam, Cambodia, and Indonesia often offer affordability without compromising on quality of life. Eastern European countries like Ukraine and Bulgaria are also known for their budget-friendly living costs and vibrant digital nomad scenes.
Veteran Nomads Reveal: Their 13 Top Picks for Living Under $1,250/Month
I've discovered some amazing suggestions from veteran nomads for living under $1,250/month. If you're a digital nomad looking for affordable destinations with a low cost of living, these top picks are worth considering. These cities not only offer an affordable cost of living but also provide a great environment for remote workers like us.
One of the cheapest cities on the list is Chiang Mai, Thailand. With its low cost of living, you can live comfortably for around $800/month. This city has a vibrant expat community and offers a great work-life balance.
Another budget-friendly option is Bali, Indonesia. With its stunning beaches and affordable accommodations, Bali attracts many digital nomads. You can enjoy a comfortable lifestyle here for less than $1,000/month.
For those who prefer European destinations, Budapest, Hungary, and Sofia, Bulgaria, are great choices. These cities offer a low cost of living and have a growing digital nomad community. With their rich history and vibrant culture, you'll have plenty to explore during your downtime.
Other top picks include Ho Chi Minh City, Vietnam, and Medellin, Colombia. These cities offer affordable living expenses and have a thriving digital nomad scene.
These veteran nomads have done the research for us, and these destinations provide the perfect balance of affordability and quality of life. So, pack your bags, and get ready to explore these wallet-friendly digital nomad destinations.
The Budget Breakdown: Comparing Costs of Living Across Global Cities
There are several factors to consider when comparing the costs of living across global cities (1), such as housing prices, transportation expenses, and the cost of groceries. Here's a breakdown of what to look for when searching for an affordable city to live and work as a digital nomad:
Housing Prices:
Look for cities with a low average cost of rent or property prices.
Consider shared accommodation options or co-living spaces to cut costs.
Research the rental market to find areas where prices are reasonable.
Transportation Expenses:
Choose cities with a well-connected public transportation system.
Look for cities where walking or biking is a viable option to save on transportation costs.
Consider the cost of monthly passes or public transportation cards.
Cost of Groceries:
Look for cities with affordable supermarkets and local markets.
Consider the prices of staple foods and fresh produce.
Research if there are any discount or bulk buying options available.
By considering these factors, you can find a city that offers a cheap cost of living and allows you to maintain reasonable prices for your monthly costs.
Now, let's uncover some hidden gems: lesser-known places where you can thrive for less.
After researching various cities and considering factors like housing prices and transportation expenses, I've discovered some hidden gems where you can thrive for less. If you're a digital nomad looking to maintain an affordable lifestyle while exploring the world, there are several cheapest countries and affordable destinations that offer great opportunities.
One of the top contenders is Thailand. With its low cost of living and vibrant culture, it's no wonder that it has become a popular destination for digital nomads. Accommodation prices are reasonable, and you can find delicious street food at incredibly low prices. The country also offers a variety of visa options for freelancers and remote workers.
Another budget-friendly option is Portugal. With its stunning landscapes, charming cities, and affordable prices, it's a great place to live and work remotely. The cost of living is relatively low, and you can find affordable accommodation in cities like Lisbon and Porto. Plus, Portugal offers a favorable tax regime for freelancers, allowing you to keep more of your hard-earned income.
For those looking to explore South America, Colombia is an excellent choice. The country boasts a rich culture, breathtaking landscapes, and low living costs. Cities like Medellín and Bogotá offer a vibrant digital nomad community, affordable housing, and reliable internet connections.
When considering the cheapest countries and affordable destinations for a digital nomad lifestyle, it's important to research the cost of living, visa requirements, and the availability of coworking spaces. By doing so, you can find hidden gems where you can thrive for less while living out your dreams of working remotely.
Lifestyle Factors to Consider: Impact of Locals' Costs on Digital Nomad Finances
As a digital nomad (2), it's crucial to assess the impact of locals' costs on my finances and consider how it will influence my lifestyle choices. When deciding on my next destination, I always take into account the cost of living, cost of visa, and monthly income requirements.
Here are three key factors to consider when it comes to the impact of locals' costs on my finances:
Affordable prices: One of the main advantages of being a digital nomad is the ability to choose a location where the cost of living is lower than in my home country. This allows me to stretch my monthly income further and live a comfortable lifestyle without breaking the bank.
Living costs: Before settling in a new place, I thoroughly research the average living costs, including accommodation, transportation, food, and entertainment. By understanding the local price structure, I can make informed decisions about where to allocate my funds and ensure my budget aligns with my lifestyle choices.
Digital nomad visas: Some countries have specific visa programs designed for digital nomads, which often come with affordable prices and relaxed monthly income requirements. These visas provide a great opportunity to live and work in a new country without the usual financial burdens associated with traditional work visas.
Considering the impact of locals' costs on my finances is a vital step in choosing the right destination as a digital nomad. By focusing on affordable prices, understanding living costs, and exploring digital nomad visa options, I can make smart financial decisions and create a sustainable and fulfilling lifestyle.
Eastern Europe Rising: New Affordable Frontiers to Work Abroad
I've heard that Eastern Europe is becoming a new affordable frontier for digital nomads to work abroad. With cheap flights and a lower cost of living compared to Western Europe, it's no wonder that this region is gaining popularity as a digital nomad destination. Not only can you save money on accommodations, but you can also enjoy a vibrant culture, stunning landscapes, and a rich history.
When it comes to price, Eastern Europe offers incredible value for money. Countries like Bulgaria, Romania, and Hungary have a lower cost of living, making it easier to stretch your budget. From affordable housing options to inexpensive local cuisine, you can enjoy a comfortable lifestyle without breaking the bank.
But it's not just about saving money. Eastern Europe has so much to offer in terms of quality of life. You can work from charming cafes, explore picturesque towns, and immerse yourself in a diverse and welcoming community. Whether you're looking for a bustling city or a tranquil countryside, Eastern Europe has it all.
Latin America Beckons: Value Destinations South of the Border
I'm considering exploring Latin America as a value destination south of the border, where I can experience incredible cultural immersion and save money on travel expenses. Latin America is a region that offers a plethora of affordable destinations for digital nomads like myself.
Here are three reasons why Latin America should be at the top of your list:
Cost of Living: One of the biggest advantages of working remotely in Latin America is the low cost of living. Whether you choose to settle in Mexico, Colombia, or Peru, you'll find that your money goes a long way. From affordable accommodation options to budget-friendly meals, you can live comfortably without breaking the bank.
Cultural Immersion: Latin America is renowned for its rich history, vibrant traditions, and diverse cultures. By working in this region, you'll have the opportunity to immerse yourself in local customs, learn a new language, and explore ancient ruins or colonial towns. The blend of old-world charm and modern influences creates a unique and captivating atmosphere.
Connectivity: As digital nomads, access to reliable internet is crucial. Fortunately, many cities in Latin America offer excellent connectivity, making it easy to stay connected and work remotely. From bustling capitals like Buenos Aires to beachside towns like Tulum, you'll find plenty of options with high-speed internet connections.
Latin America is a treasure trove of value destinations that offer both affordability and cultural immersion. So, if you're looking for an adventure that won't break the bank, consider heading south of the border to experience all that Latin America has to offer.
Nomad Visa Guide: Navigate the World of Remote Work Permits
I have been researching different countries to find the best remote work permits, and it's fascinating to navigate the world of nomad visas. As a digital nomad, having the freedom to work from anywhere is a dream come true. But finding the right country with affordable living costs and a suitable work visa can be a daunting task.
Luckily, there are several countries that aren't only welcoming to remote workers but also offer affordable living options.
One country that stands out is Thailand. Known for its vibrant culture and breathtaking landscapes, Thailand is a popular destination for digital nomads. With its affordable cost of living and a variety of cities to choose from, such as Bangkok, Chiang Mai, and Phuket, it's no wonder why so many nomads flock to this country. Plus, obtaining a visa is relatively straightforward, with options like the Digital Nomad Visa or the Smart Visa.
Another country worth considering is Portugal. With its stunning beaches, charming cities, and affordable lifestyle, Portugal has become a haven for digital nomads. Cities like Lisbon and Porto offer a mix of modern amenities and historical charm, making them ideal for remote workers. The country also offers a unique visa option called the D7 Visa, which allows foreigners to live in Portugal as long as they can prove they've a stable income.
When it comes to finding an apartment, websites like Airbnb and Booking.com offer a wide range of options in these countries. From cozy apartments in the heart of the city to beachfront villas, there's something for every budget and preference.
Conclusion
In the vast landscape of wallet-friendly nomad zones, there are hidden gems waiting to be discovered. From the rising affordability of Eastern Europe to the alluring value destinations in Latin America, digital nomads have a world of options to choose from.
By considering lifestyle factors and the impact of locals' costs, one can find the perfect balance between adventure and financial stability.
So, embrace the nomadic lifestyle and explore the affordable frontiers that beckon you.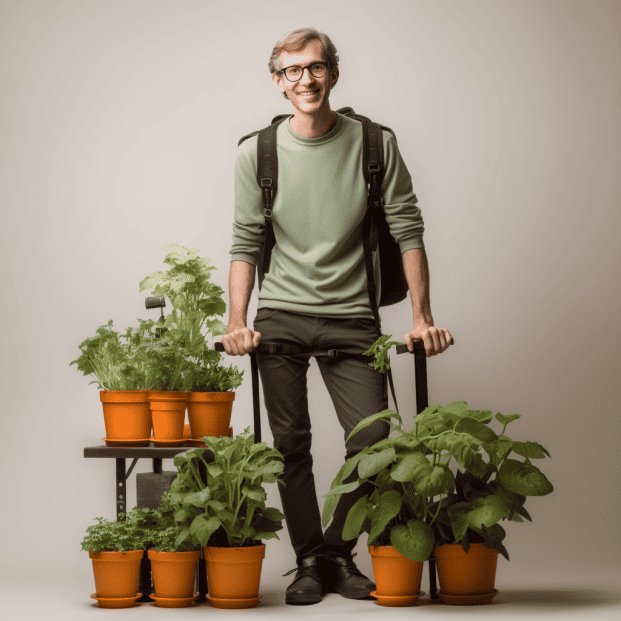 I'm Robert C. L., an associate professor of management at Washington & Jefferson College. With a Ph.D. in industrial/organizational psychology from The Ohio State University, my passion lies in exploring the realms of creativity, innovation, and the evolving landscape of work. Delving into the digital frontier, my expertise extends to the world of digital nomads, remote work, and the liberating concept of travel freedom. I'm also an author of the book "Digital Nomads: In Search of Freedom, Community, and Meaningful Work in the New Economy" which is sold on Amazon. As a dedicated mind behind timecurvesoft.com, I'm committed to unraveling the dynamics of the digital workforce and sharing insights into the future of work. Join me on this journey of exploration and discovery!